30th Annual Kurn Hattin Day was a Mooooving Event!
Westminster, VT– Each year on Kurn Hattin Day, Kurn Hattin Homes for Children orchestrates a lively day of events with campus tours, a luncheon, and a concert performance to thank our donors and alumni for their kindness. This year, the celebration theme was Down on the Farm. The children's performance of music was inspired by barnyard classics, and had the audience dancing and singing along with the children to songs such as Old McDonald, B-I-N-G-O, and The Chicken Dance. They were also treated to marching percussion and Color Guard, complete with cow print flags!
The day also included the Annual Meeting of the Kurn Hattin Alumni Association. At the meeting, each 2017 graduating eighth grade student was welcomed and inducted as an Alumni Association member. Elections were held, the current officers are: President Heather Kampfer '01; Vice President Lyssa Jackson '08; Treasurer Shirley Bacon Doyle '49; and Secretary Mabella Mendez '63. During the meeting, deceased alumni were honored and remembered.

Kurn Hattin Homes Executive Director Steve Harrison and Trustee Jerry Bardwell (class of 1973) sing along with the children at the 30th Annual Kurn Hattin Day.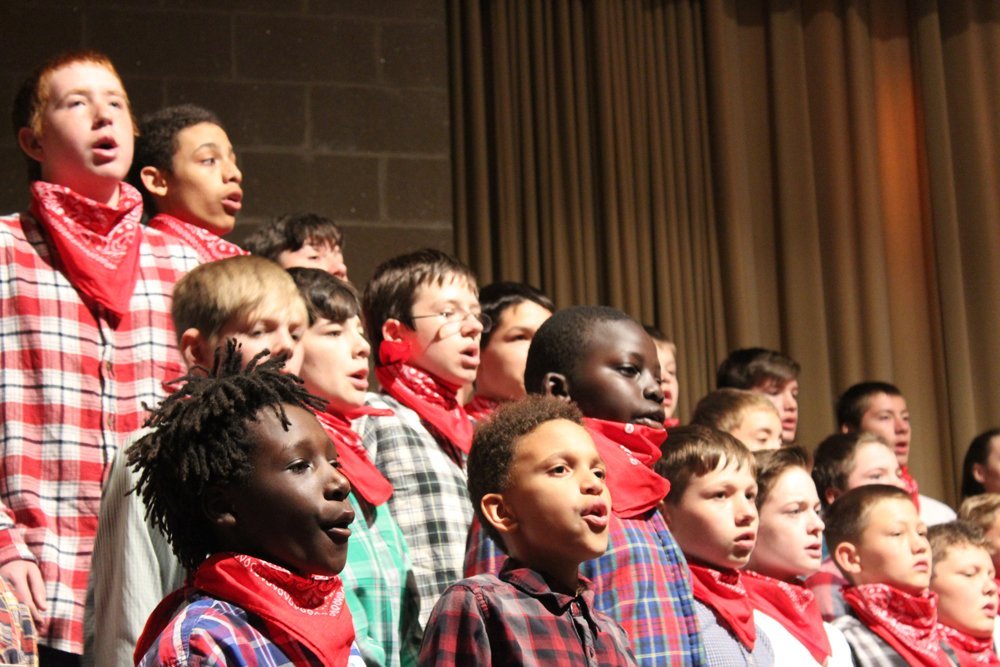 The children sing "Old MacDonald" dressed as farmers at the 30th Annual Kurn Hattin Day.