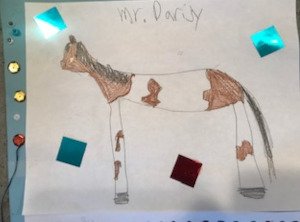 Assignment: What was the best thing that happened to you this month?
Dear Mrs. Stine and all the horses,
My favorite thing about March is the horse and spending time with you and all the horses. I like
feeding them, brushing them, and learning new things.
I hope you and the horses like this letter.
Please keep it forever.
Sincerely,
Jasmine, Grade 2
p.s. If you get the chance, please show the horse this…