Alumni and Guests Help Kurn Hattin Celebrate its 125th Anniversary
May 24, 2019
Over 200 guests and alumni, from the classes of 1942 to 2013, arrived at Kurn Hattin Homes on May 18th to celebrate its 125th anniversary.
The day-long event began with a welcome to all guests by Executive Director Steve Harrison. Harrison spoke of Perseverance, Nurturance, Hope, Compassion, and a Sense of Worth—The core values that continue to guide the mission of Kurn Hattin. Harrison next introduced special guest Leslie Ann Dickinson, the great, great granddaughter of Reverend Charles Albert Dickinson, the founder of Kurn Hattin Homes. Leslie reflected on the work of Reverend Dickinson and read a letter written to friends requesting their financial help in supporting Kurn Hattin Homes and an April Fools poem Charles wrote at age 21.
There were moving performances by The Kurn Hattin Monarch Dance Ensemble, choirs, and Jazz Ensemble, including a rendition of Hog's Breath Café, featuring trombone legend Dick Nash, Kurn Hattin Class of 1942, who flew in from California to attend Kurn Hattin's anniversary celebration.
Also in attendance was Priscilla Mayo Watson, daughter of W.I. "Pete" Mayo, Kurn Hattin's Director for 35 years from 1927 to 1962.
The alumni had their annual meeting and social hour, voted on changes to the by-laws, bid on silent auction items, and tested their knowledge of Kurn Hattin history.
A seating on our restored Farmall Model H tractor, historical exhibit, interviews, cottage tours, and an ice cream social completed the day's festivities.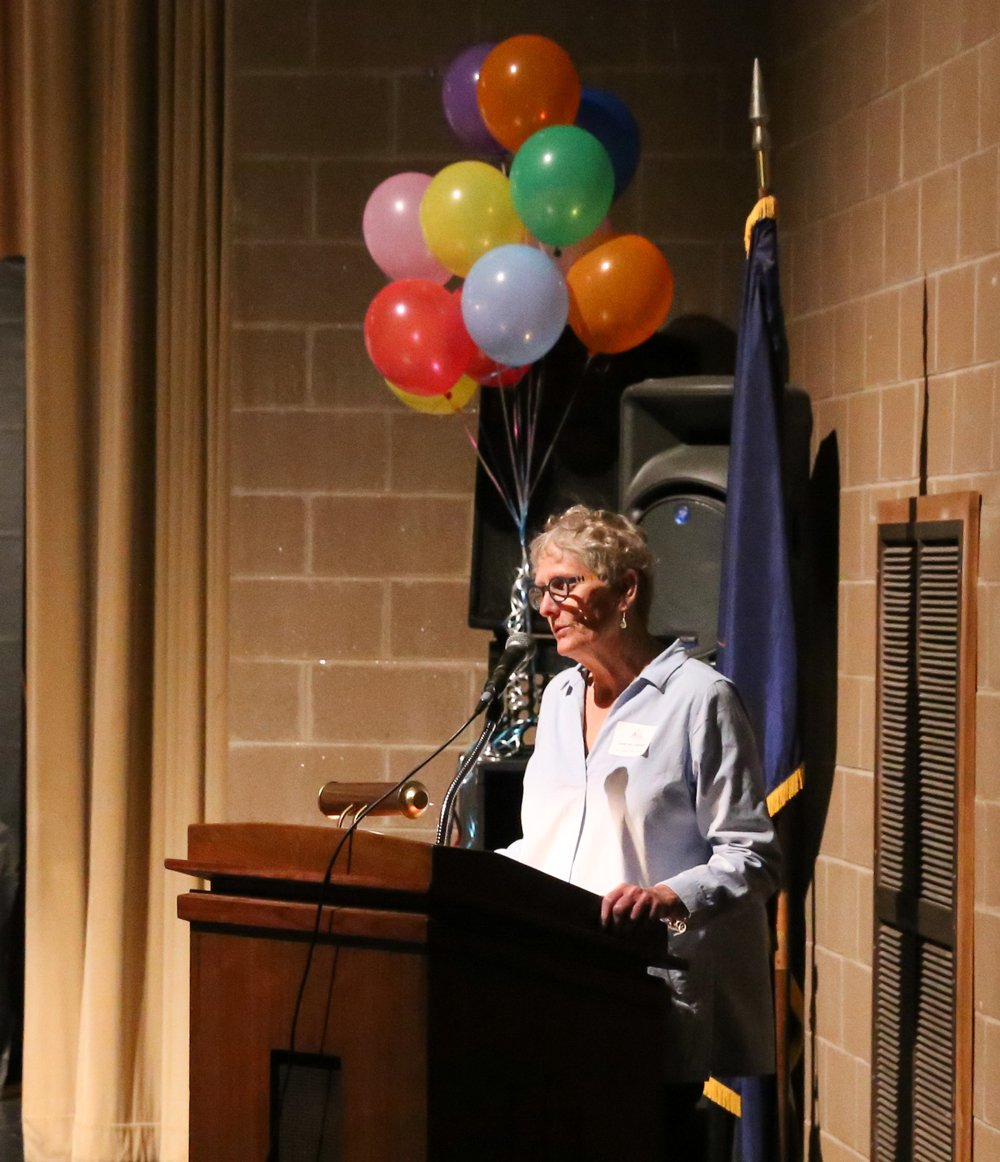 Kurn Hattin founder's great, great granddaughter, Leslie Ann Dickinson, addressing audience at Kurn Hattin Homes' 125th Anniversary celebration.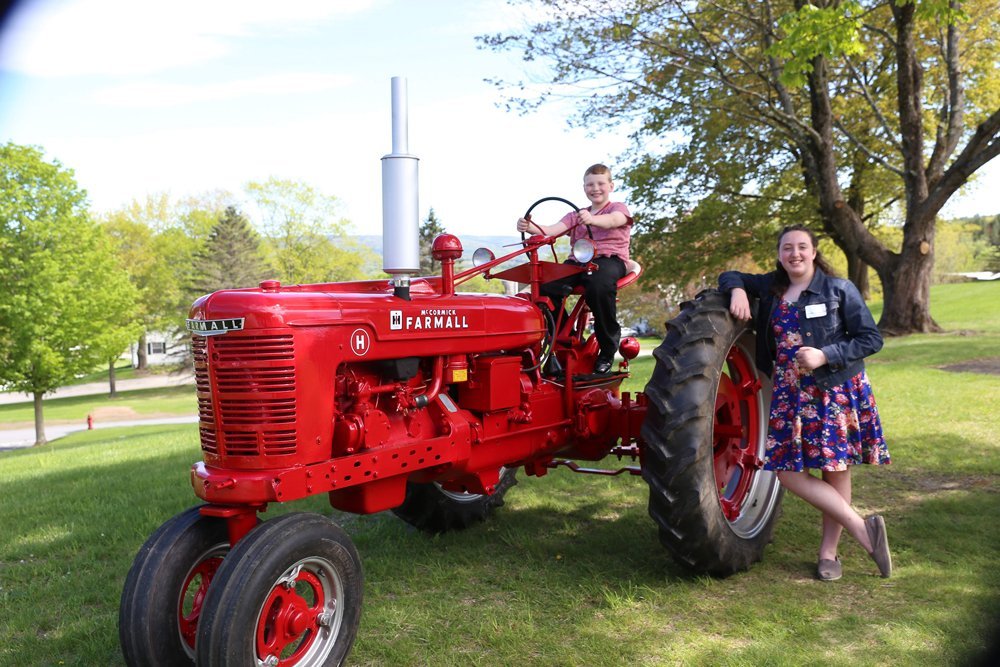 Students (L to R) Daxton and Tia on restored 1942 Farmall Model H tractor.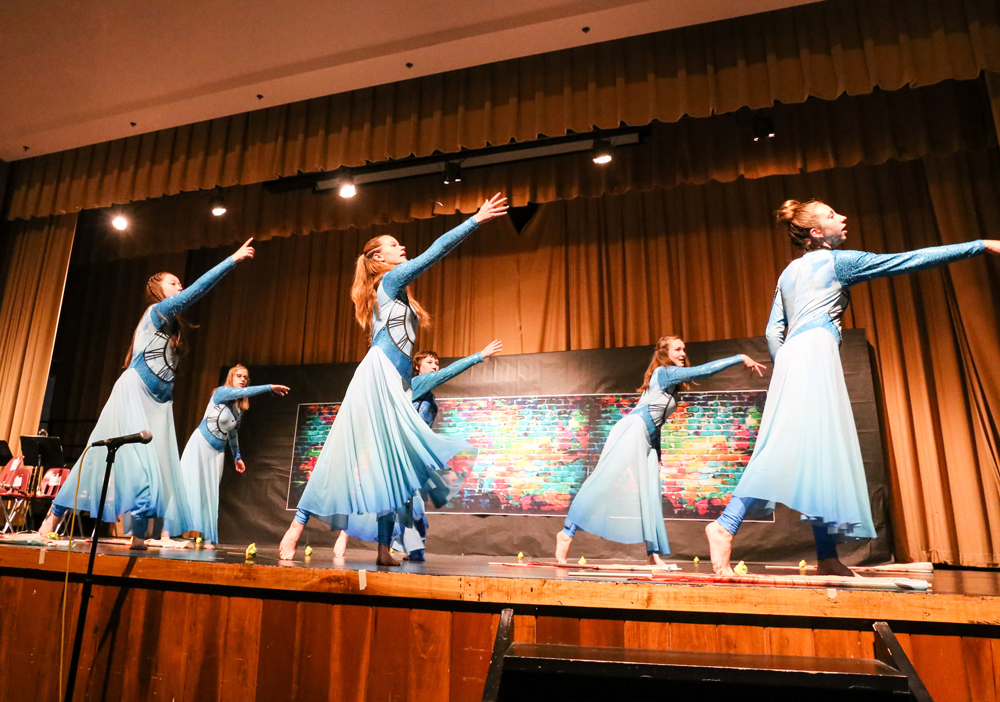 Kurn Hattin Homes' Monarch Dance Ensemble performing I Have a Voice.

Priscilla Mayo Watson in discussion with alumnus Dick Nash '42.
Photos by Kristie Lisai