Area Choruses Warm up for 22nd Annual Kurn Hattin Choral Invitational, March 19, 7 PM
WESTMINSTER, VT – Welcome spring with a song! Kurn Hattin Homes for Children welcomes the public to attend its 22nd AnnualChoral Invitational on Wednesday, March 19 at 7:00 pm. This event is in celebration of "Music in our Schools Month" and will feature performances by the following area choral groups: Bellows Falls Middle School, Bellows Falls, VT; Leland & Gray Acapella Group, Leland & Gray Middle School, Townshend, VT; Kurn Hattin Homes for Children, Westminster, VT; St. Joseph's School, Keene, NH; and Walpole Middle School, Walpole, NH.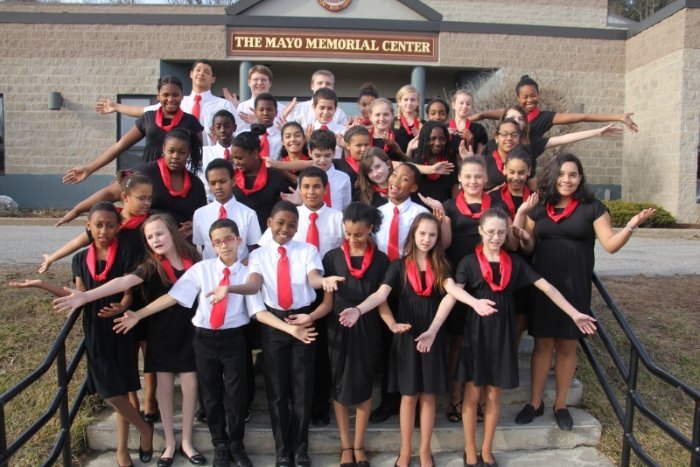 Photo Caption: The 2013 Kurn Hattin Select Choir | Credit: Kristie Lisai
Kurn Hattin's Grammy-nominated Music Director, Lisa Bianconi, started the event in 1992 in order to bring area youth choruses together and give them a chance to perform and be inspired by one another. The event has been an annual success ever since. "Performing for peers outside of their own school setting is a great confidence builder," said Bianconi, a 30-year veteran Kurn Hattin teacher, "The students really enjoy it and they put on a fantastic show for the audience, too."
This event is open to the public. Admission is a canned/dry good or cash donation for the food shelf at Our Place in Bellows Falls. The concert takes place in Higbie Auditorium in the Mayo Memorial Center at Kurn Hattin Homes in Westminster (www.kurnhattin.org). For more information, contact Lisa Bianconi at (802) 721-6931.
Established in 1894, Kurn Hattin Homes for Children in Westminster, Vermont is a charitable, year-round home and school for boys and girls, ages 5-15, who are affected by tragedy and social or economic hardship. Kurn Hattin Homes transforms the lives of children and their families forever.