Audience Get What They Came For At Kurn Hattin Conference
October 29, 2012 | Westminster, VT. – On October 26, 2012, Kurn Hattin Homes held its 21st Annual Professional Development Conference featuring Harvard psychologist, Patricia Papernow, Ed.D. Dr. Papernow is an internationally recognized expert on stepfamilies and post-divorce parenting and author of the book, Becoming a Stepfamily. She presented a workshop entitled "Untangling Blended Families." Participants discussed ways stepfamilies can meet these challenges and learn strategies for successful step-parenting and coexisting amicably with an ex-spouse.
In the U.S. today, 24 percent of new marriages form stepfamilies; one out of three children under 18 now lives in a stepfamily, and one out of two Americans will live in a step relationship at some point in their lives.
Case Worker, Marti Pacini of West Central Behavioral Health Child and Family Center in Claremont, New Hampshire has attended several of the Kurn Hattin Annual Conferences. "The speakers are always pertinent to my work." She said during the lunch break. Kathy Greve, School Counselor at Cavendish Elementary School in Vermont agreed. "The conferences are always good. They're practical with lots of material I can use." She was also pleased to see a boy at Kurn Hattin who was formerly at her school. "Who I see now is a thriving, happy young man who's made great strides."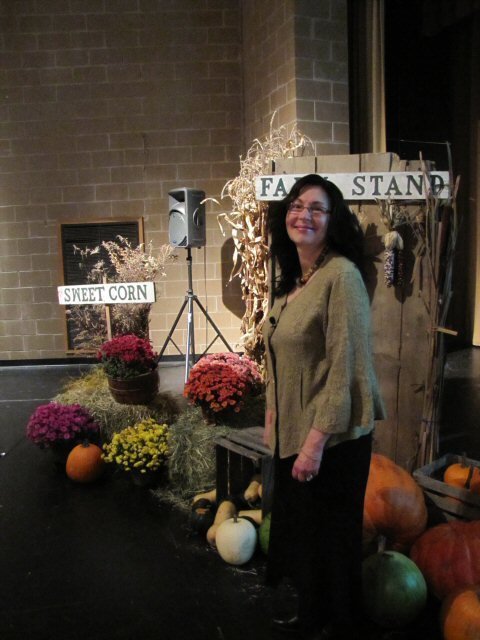 PHOTO: Dr. Patricia Papernow at Kurn Hattin Homes' 21st Annual Professional Development Conference.
Established in 1894, Kurn Hattin Homes in Westminster, Vermont is a charitable home and school for children, ages 6-15, who are affected by tragedy, social or economic hardship, or other disruption in family life. Its mission: Kurn Hattin transforms the lives of children and their families forever. www.kurnhattin.org.
Contact: Kim Fine
Kurn Hattin Homes
PO Box 127
Westminster, VT 05158
Tel: (802) 721-6914