Beloved Kurn Hattin Educator Thomas Fahner Passes Away at Age 58
Thomas Fahner, beloved Kurn Hattin Homes Principal, and educator at the Vermont school for over 27 years, died on January 6, 2015, after a courageous ​battle with cancer. 
Kurn Hattin Homes Executive Director Connie Sanderson recapped Tom's extraordinary career at Kurn Hattin Homes. "With a 27 year tenure at Kurn Hattin, Tom was one of the longest-standing members of the staff, and made innumerable positive contributions to the school and our young students during his time here. He first came to Kurn Hattin, in 1989 as the​ School Principal​.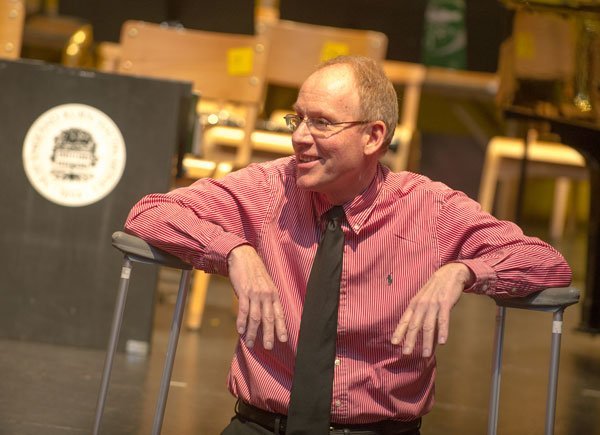 He assumed the role of Director of Residential and Educational Services in 1993​, a position he held for ​21 years. While serving as head of academics, Tom spearheaded many projects and initiatives aimed at ensuring the well-being of the Kurn Hattin children, helping all students reach their maximum potential, and keeping the organization at the forefront of alternative approaches to childcare and education. These efforts include instituting multi-aged ability-based groupings in the classrooms, expanding summer programming to include a multitude of camps and excursions for year-round resident students, and starting treasured annual Kurn Hattin events and traditions, such as Family Days and "Spring Fling."
Fahner​ will be replaced on an interim basis by Tom Fontaine, a science teacher at Kurn Hattin for almost twenty years.
Charles P. Kelsey, Chairman of the Kurn Hattin Homes Board reflected on Fahner's tenacity; "Despite fighting cancer for the past two and a half years, Tom remained at work and fully involved in Kurn Hattin's day-to-day operations. He stepped into the position of School Principal, which was vacated last year, in order to assure consistency and a smooth transition for the school and its students. Tom's unwavering commitment to Kurn Hattin and to the welfare of the children it serves has touched the lives of so many."​