Kurn Hattin Homes for Children's Summer Recreational Program kicked off this June with a host of activities and camps. There are a great variety of camps and activities such dance, track and field, yoga, cooking, field trips to nearby lakes, picking blueberries, swim lessons, and of-course camping. However, new to this year's summer roster was the STEM (Science, Technology, Engineering and Math) program. A STEM curriculum was recently introducedat the Kurn Hattin school, and thanks to Colleen Ross (Ms. Coco), Kurn Hattin's new Summer Rec team member and houseparent, about 50 children, ages 5-15, were able to conduct hands-on STEM experiments as part of the Summer Rec Program.
This summer's STEM projects included testing the water at a nearby stream, making water filters out of natural materials so that a jar of muddy water 'magically' turns into clean water and making stomp rockets out of paper and tape to learn about force, motion, and the power of air. In addition, every Friday from the middle of July to August, a STEM challenge is held.  In the most recent challenge, students used principles of physics, aerospace, force, and motion to design and construct kites with specific materials to test and demonstrate the science of flight.
There are also opportunities to participate in community events during the summer. The children celebrated the 4th of July at the Saxton's River Independence Day Parade by following a Kurn Hattin float drawn by the newly restored 1942 Farmall Model H tractor, originally used at Kurn Hattin Homes. The abandoned tractor was repurchased and lovingly restored in a ten-year project led by Real Bazin, Director of Farm & Fleet, and assisted by the KHH maintenance department and local resident Gary Cobb.
Kurn Hattin's Summer Recreation Program would not be possible without its many dedicated volunteers and supporters who provide fun and educational activity choices for the children, and the hard-working staff members who run the program, particularly our Summer Recreation Director Shannon Fuller. Their efforts are appreciated for teaching our children new skills, and supporting their summer fun and safety.

Testing newly designed kites for the STEM challenge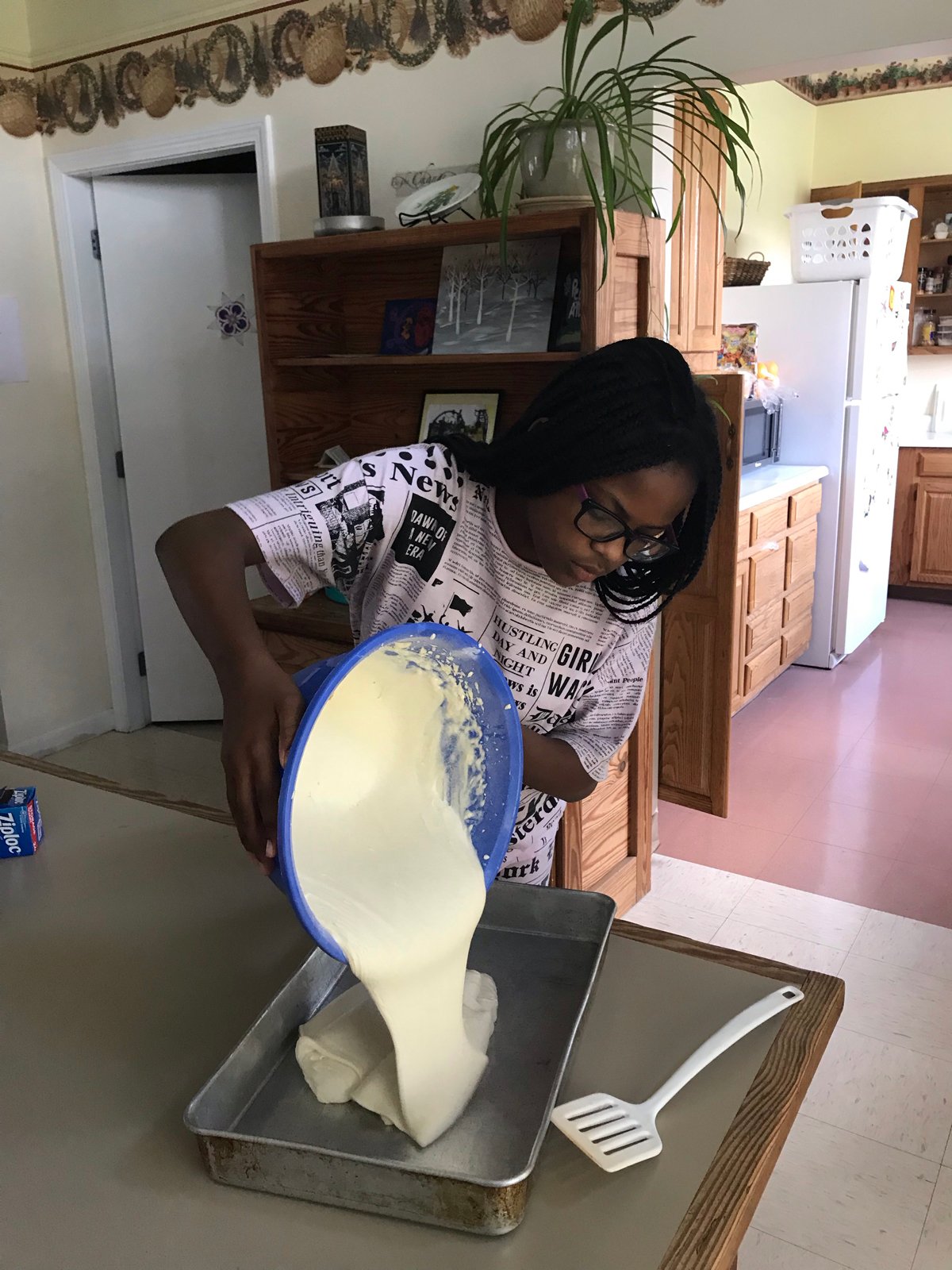 Baking blueberry cake with freshly picked blueberries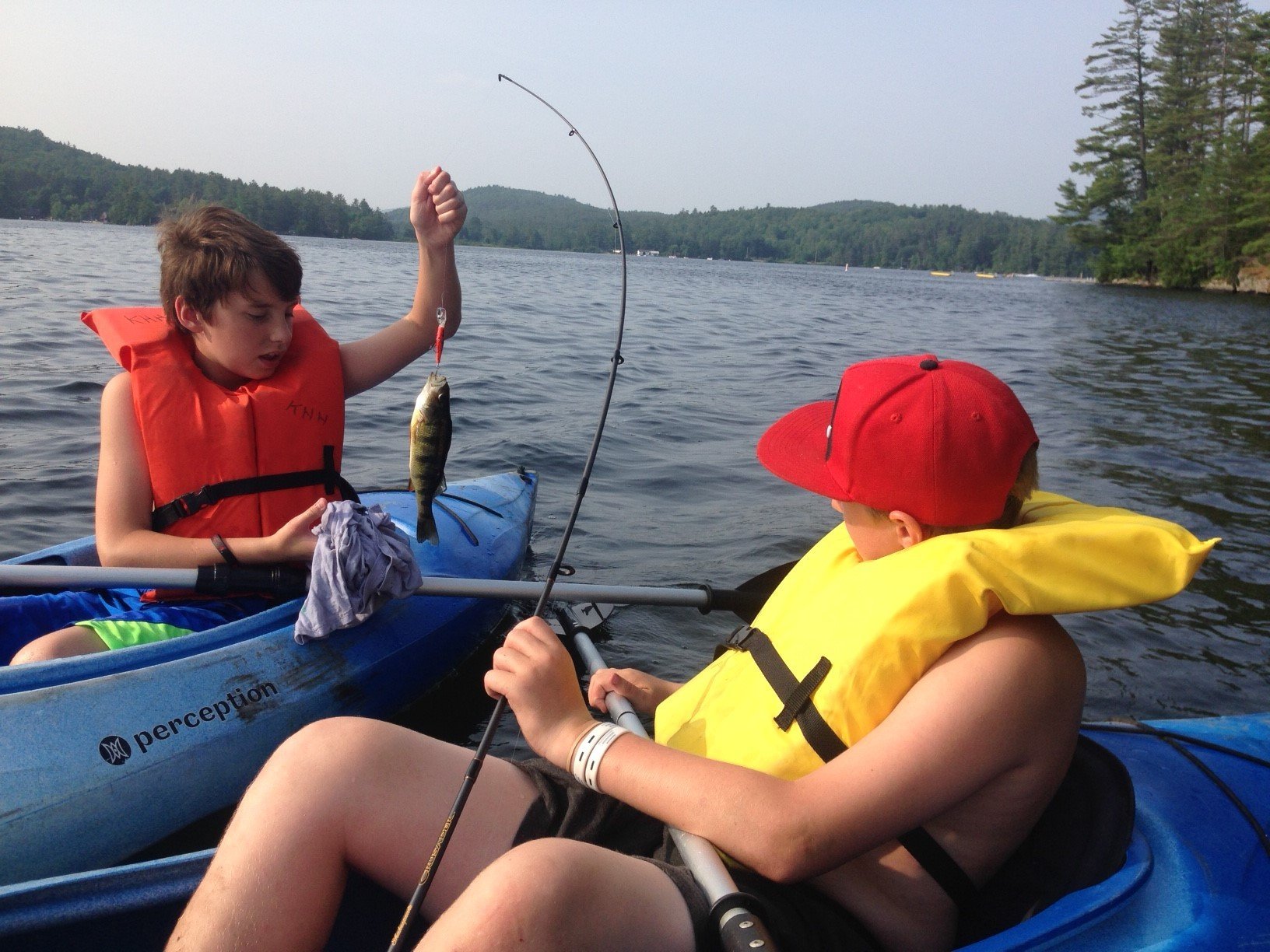 Catching fish during a recent camping trip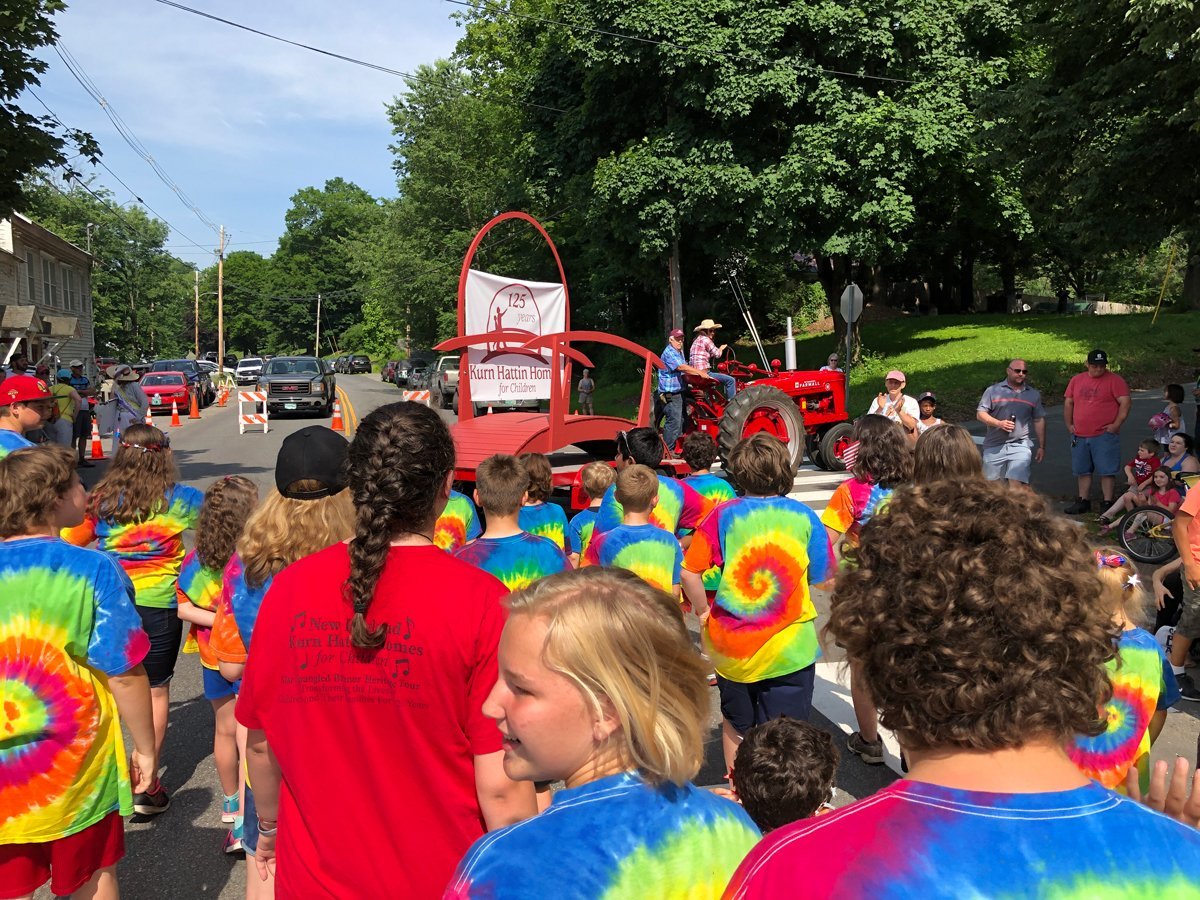 Kurn Hattin staff and children at Saxton's River July 4th parade with a restored Farmall Tractor