The public will have an opportunity to hear Captain Richard Phillips and his dramatic story, which was made into a motion picture by Columbia Pictures starring Tom Hanks.
Join Captain Phillips for an exceptional evening of courage on October 28th, 5:30-8:30 pm at Kurn Hattin Homes for Children. The evening will also include performances by The Don Baldini Trio.  
This is an event not to be missed!
Tickets are $75.00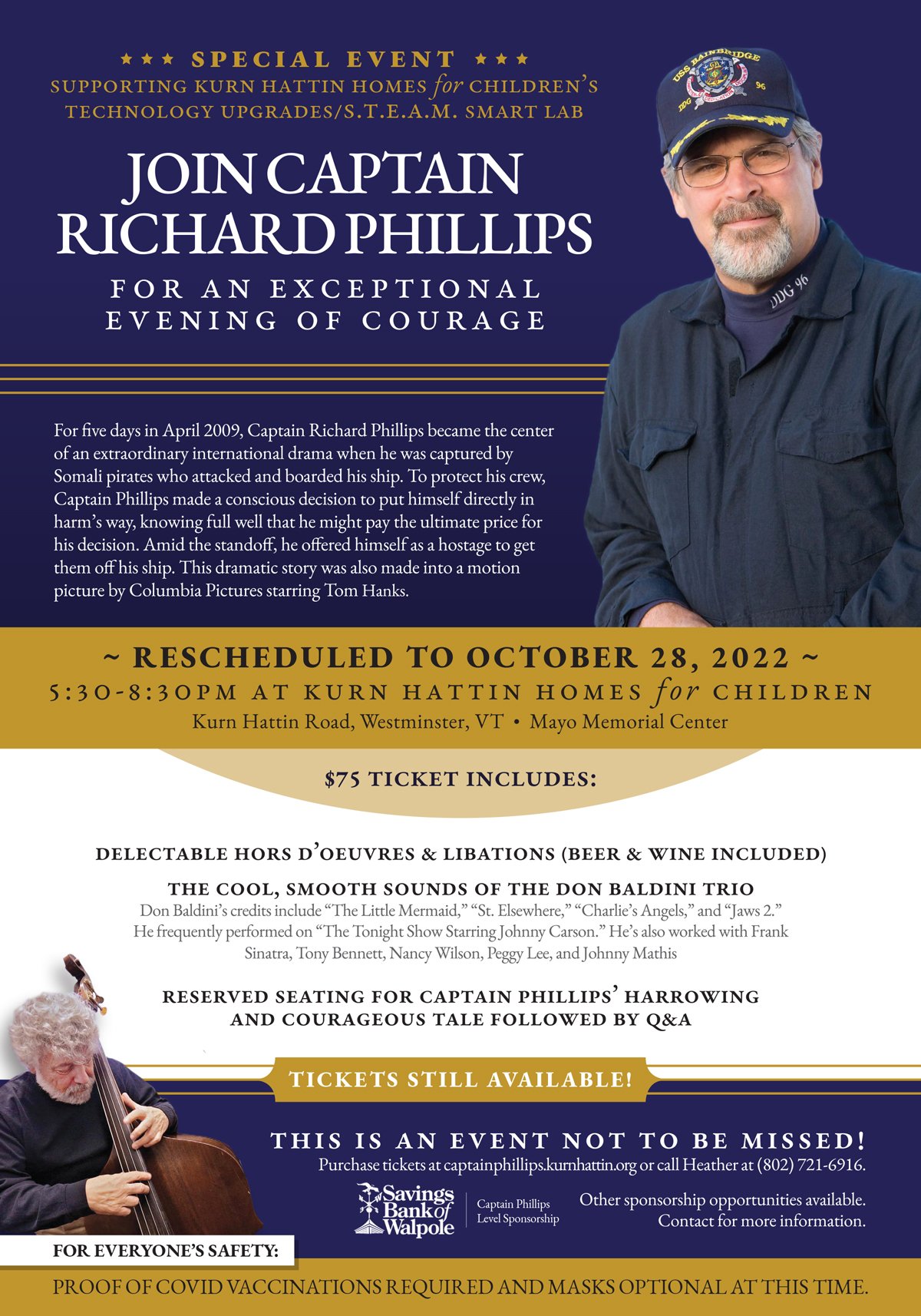 Sponsors
Captain Phillips Level Sponsor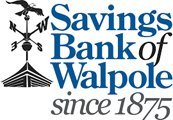 At Savings Bank of Walpole, our customers know we're more than just another bank. We're the savings bank of your community. Of the shops on Main Street, the Thomas family, Cub Scout Pack 47 and the Swamp Bats. We're the savings bank of people who care, dog biscuits at the drive-thru, and the best free checking account in town.
Navy Seals Level Sponsor
We design, assemble and manufacture both custom and standard wires, cables, cords, and harnesses. We manage projects across the entire supply chain, from initial design through manufacturing to the marketplace. We deliver the performance you need and solve the challenges you face, with standard and custom components and assemblies you can depend upon. Searching for expertise in wire, cable, and harnesses? You've found it all at Whitney Blake.
If you have questions regarding purchasing tickets, please contact Heather at 802-721-6916.