---

The Program:
As greater numbers of American families face the challenging reality of life in poverty, educators, social workers and other professionals struggle to find new ways to meet their rising needs. Dr. Pimpare presents a guidebook for practical, insightful, and historically- informed support for low-income children and their caregivers. As the author of the influential book A People's History of Poverty in America, he will outline the ways in which poverty impacts the cognitive, emotional, and social development of children, what teachers and social workers can and cannot do to mitigate these risks, and how media and our socialization affects the way we perceive poverty. Dr. Pimpare will offer opportunities to workshop real-word strategies in order to empower professionals to better serve low-income children and families.
Dr. Pimpare is an educator and practitioner with a long history of direct service, applied research, and public engagement. His work with a broad range of audiences has focused on helping people better understand the actually-existing constraints faced by poor households and then to help them use that knowledge to develop strategies for improving well-being in their own organizations and communities. Participants will leave the conference prepared to make informed and impactful steps in the fight against systemic poverty.
It's such a pleasure to attend conferences on your campus. Speakers are the best in their field, the content is helpful and based on real world examples. We left with new tools and strategies that we can put into place first thing tomorrow morning, thank you!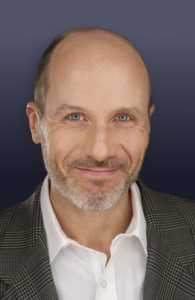 Stephen Pimpare is the author of A People's History of Poverty in America, and Ghettos, Tramps & Welfare Queens: Down and Out On the Silver Screen. Dr. Pimpare is the founding director of the Public Service & Nonprofit Leadership program at the University of New Hampshire, a Faculty Fellow at the Carsey School of Public Policy, and has previously taught for the Graduate Schools of Social Work at Hunter College-CUNY, NYU, and Columbia University. He has delivered invited talks on poverty and social policy to a wide range of audiences, including Yale Divinity School, Harvard Humanist Hub, and the Corporation for National and Community Service. Prior to his academic career, he served as a senior-level administrator for anti-hunger organizations in New York City and was part of a team that won the U.S. Congressional Hunger Center's Victory Against Hunger Award. He is currently at work on Politics for Social Workers: A Step-by-Step Guide to Effecting Change.
Participants will learn to:
•

Identify and incorporate lessons from the COVID pandemic in your thinking and planning

• Understand the history and causes of poverty in the United States
• Identify the effects of poverty on a child's social, emotional, and cognitive development
• Utilize tools to help recognize and alleviate the strain of poverty on children
• Develop strategies for advocacy and building successful community partnerships with government officials and administrators
• Discuss plans for implementing effective problem solving strategies in your own work
CE Credits
Educators – VT, NH, MA:
5 Professional Development Points or 5 Credit Hours
Marriage and Family Therapists:
5 Credit Hours
MH Counselors: 5 Contact Hours
CREDITS ACCEPTED BY
MAMHCA, VTMHCA,
NHMHCA, & CTMHCA
School Counselors: 5 Credit Hours
School Nurses: 5 Credit Hours
School Psychologists: 5 Credit Hours
Social Workers: 5 Credit Hours
Substance Abuse Counselors: 5 Credit Hours
All inquiries for the conference should be directed to Terry Andrews in the Admissions Department at (802) 721-6913, or email tandrews@kurnhattin.org. Refunds may be requested in writing up to two weeks prior to the conference. Substitute participants are welcome. Lunch and materials are provided.
In the interest of preserving the health of our students, all conference attendees must produce proof of a full COVID-19 vaccination prior to attendance. Proof of vaccination should be sent digitally to Terry Andrews at tandrews@kurnhattin.org. Masks will be required.