At its highest level, the purpose of teaching is not to teach—it is to inspire the desire for learning. Once a student's mind is set on fire, it will find a way to provide its own fuel.
If we're lucky, we can think back and remember a teacher who really made an impact on us – who helped us see things in a new way, opened our eyes to a talent we didn't know we had, sparked our interest in a subject, and introduced us to the feeling of success.
For many of the students at Kurn Hattin Homes for Children – past and present – Kristie Lisai is that memorable teacher. Kurn Hattin is a Vermont residential school serving children in grades 1-8 who are from families in need. Lisai has been teaching English here for the past 16 years. "I knew early on that these were the kinds of kids I wanted to teach," Lisai recalls, "and I never want to leave." she says of the job she accepted right after college.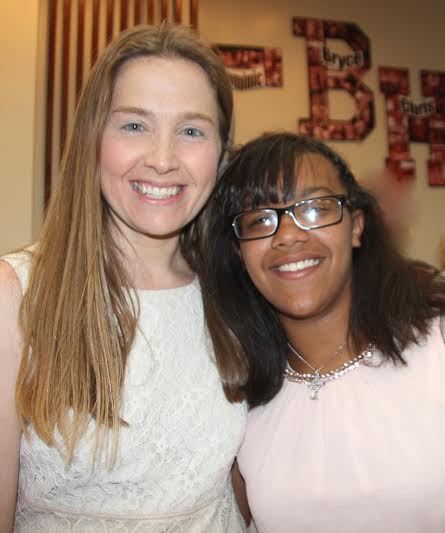 Kristie Lisai with Evany Rodriguez, Class of 2013
Depending on their school experiences prior to coming to Kurn Hattin, students in Lisai's classes may have had their confidence shaken in typical English classrooms. Lisai says teaching literature and creative writing to students who may have anxiety from experiences in previous school settings can be a challenge, but it's one she embraces. What works, she says, is choosing content students can connect to personally, and providing the creative spark they need to get writing.
Lisai's "Literacy through Photography" unit, is just one example of how she brings one of her own passions – nature photography – into the classroom to ignite students' own passions for writing. Students head outside in all kinds of weather and photograph whatever strikes them – a single blade of grass sprouting from a crack in the concrete, a flower with a missing petal, the rough, gray bark of a maple tree. They then use photo editing software to edit, resize, touch up, or recolor their photo, and finally, they write a poem inspired by the imagery.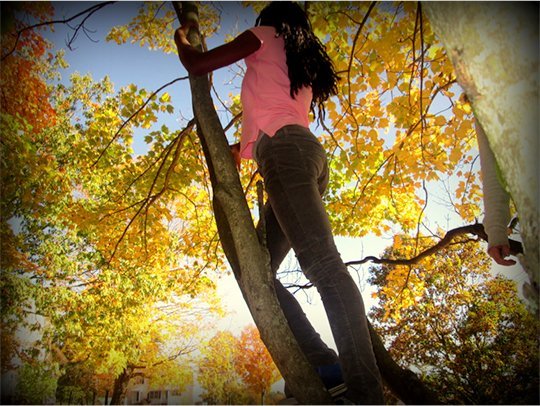 One
Step
At
A
Time.
Be creative,
Think wisely,
Make the most of it.
Live with no regrets,
Laugh like no one's watching,
Love like you've never loved before.
Be who you want to be,
Think your own way,
Make every day worth it.
But,
Always remember…
Take One
Step
At
A
Time.
~ Susanna & Hayley
Watch this video interview with Kristie Lisai to learn more about what makes her one of those teachers that stays with Kurn Hattin students for the rest of their lives.