Thrive on your passion and enhance the world's tomorrow.
~Linda Podojil
The bell rings at the end of Tom Fontaine's science class. "Why does Mr. F's class always go by so fast?" asks one of the eighth grade students as she gathers her books.
Since 1999, Tom Fontaine has been sharing his passion for science and hands-on learning, and making class seem to go by a little faster for students at this residential school for children in need.
It's easy to see why time flies in Mr. F's class.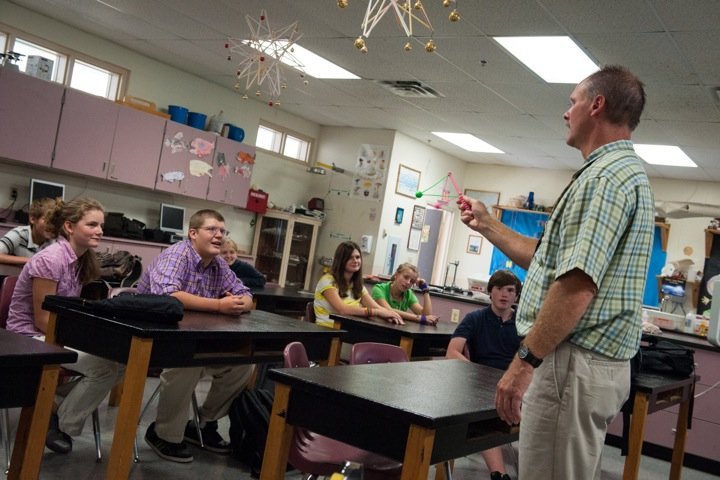 Excitement about learning is contagious. Students are constantly engaged. They work together, share ideas, help one another, and yes, have a lot of fun studying science. Tom uses a blended approach in his teaching, presenting new concepts with the textbook, and then letting students explore and try out the principles through research, hands-on projects, and real-life experience on Kurn Hattin's farm.
"As the teacher, you are the climate for the classroom", says Tom, "If you're excited about something you do, you bring that excitement to the students."
In Tom's class, that "climate" means holding high expectations of his students not only for completing classwork and homework, but also for working with others. "Learning how to share ideas, get along, work together toward a goal -Those skills are so important later in life," says Tom. "That's my goal, to set them up for future success."
Setting a climate that leads to the children's future success is a goal Tom shares with everyone at Kurn Hattin.
Watch the video to hear his ideas on the importance of hands-on learning, teamwork and collaboration, and student motivation.