We must find time to stop and thank the people who make a difference in our lives.
Did you ever stop to think about the expression "giving thanks"? Expressing gratitude to someone we appreciate is a simple act that only takes a moment, but it is a true gift that we can give in return – one that allows others to feel appreciated and lets them know that their actions have made a difference.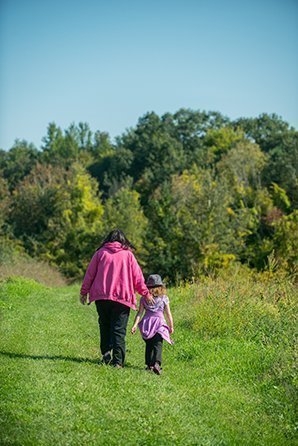 The following are just a few of the gifts of thanks we have received over the years from Kurn Hattin graduates, family members, and many others in our ever-widening circle of friends:
We who were lucky to belong to the Kurn Hattin family have so much to be thankful for. We had wonderful mentors who helped all of us to have happy productive lives.
Shirley Bacon Doyle, Class of 1949

Every day we give thanks for Kurn Hattin. Many incredible changes and gifts of hope have come our granddaughter's way because of the many who have cared for, loved, and taught her during the past three years. Thank you.
David and Jeanne Waldren
Thanks for so much in my life. Thank you, Kurn Hattin, for loving support when I needed it most. Thanks to the staff that always puts the kids and their families first. Thanks to the benefactors who keep the Homes and the vision viable. Thanks to good leadership. Thanks to all my brothers and sisters who had the wonderful privilege of experiencing the care and guidance of the Homes.
Jackie LaDue Mallory, Class of 1954
I became a part of the Kurn Hattin family over fifty years ago, and not a day goes by that I don't think of the good time I had living there. 'Thank you' is too little to say for what Kurn Hattin and its friends have done for me.
George Roberts, Class of 1958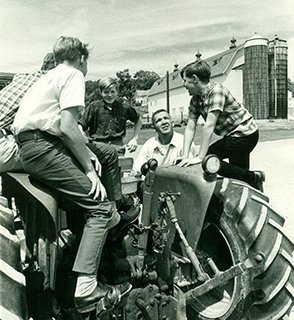 I want to thank all the people who helped get me to where I am today. First, I'd like to thank Mr. Fahner because without him I don't know where I would be right now. Second, Ms. Amber and Ms. Sara for being the best house parents. Also, all of my teachers, especially Mr. Fontaine and Mrs. Lisai, for always believing in me. I would also like to thank Mrs. Bianconi for letting me show all my talents. Kurn Hattin isn't just a school, it's a big family, and I am so glad I got to be a part of it.
Shania Robin Caswell, Class of 2009
I am very impressed with this school after my first visit tonight to visit my nephew Jaykob. The staff is very friendly and welcoming. Thanks for all you do for these children. Jaykob really seems to enjoy it there and seems to be doing very well.
As a child going through so much loss, I didn't understand the positive impact that Kurn Hattin had on me. Now as an adult, I am grateful for the stability and safety that I had there.
Kathleen Hambleton
Kurn Hattin encouraged me to pursue my dream of going on to college and becoming a teacher. Now that I'm in college, Kurn Hattin has continued to make sure that I am doing well and have everything I need to continue doing well. If I need a pep talk, or a reference for a job, or help getting my textbooks, they find a way to help me.
Megan Knight, Class of 2008
I want to say thanks to all the people that helped me when I attended Kurn Hattin and huge thanks to Mr. Fahner for always believing in his students and helping them reach their goals. This is an amazing school that can lead you in only the best of directions. Honestly, it's not even a school; it's a family.
Caleb Dionne, Class of 2009
A God send. My girl is so happy to be there. I recently asked whether she ever wanted to return to her old school. She said, 'No Way! I want to stay at Kurn Hattin!'
Brenda Boisjolie Arce
Kurn Hattin has definitely changed me. I am graduating this year and I can say I'm going to miss it. They care so much.

Breanna Holmes, Class of 2013
To all those who have supported our mission and made our work possible for the past 120 years, thank you and a very Happy Thanksgiving from Kurn Hattin Homes for Children!