Grammy Finalist to Present at Vermont Music Educators 2014 Conference
WESTMINSTER, VT—Lisa Patno Bianconi, Director of Music at Kurn Hattin Homes for Children will be one of twenty-two clinicians presenting at the Vermont Music Educators 2014 Conference at the Killington Grand Resort Hotel & Conference Center in Killington, Vermont on October 12 & 13. Ms. Bianconi will be addressing the audience on Empowering At-Risk Students to Succeed Through Music on Monday, October 13 at 10:15 a.m.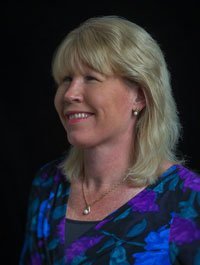 Lisa Patno Bianconi
Photo credit: Jeff Woodward Photography
Kurn Hattin Homes for Children www.kurnhattin.org is a charitable home and school for children whose families are experiencing a time of need. Lisa Bianconi came to Kurn Hattin in 1985 and quickly knew she had found her calling. Over the years, Lisa has helped hundreds of the children in Kurn Hattin's care to find their voices and overcome adversity through the healing power of music. It is the most rewarding work she has ever done. Lisa has received numerous accolades for her work with at-risk youth, including a 2014 Vermont Governor's Proclamation after she was named one of only ten finalists from around the country for the inaugural Grammy Music Educator Award. Lisa holds a Bachelor of Music Education from Notre Dame College and a Master of Education from Keene State College. She is a member of the Vermont Music Educators Association and teaches private piano and instrumental lessons to children and adults.
For registration on-site and additional information about the Vermont Music Educators Association 2014 Conference, go to vmea.org or call Brent Barnett at (802) 770-1131.