Kim Fine, F. Lisa Bloch lead Kurn Hattin's Development Department; maintain focus on sustainability
WESTMINSTER, VT—Following the appointment of Connie Sanderson to her current role as Co-Executive Director of Kurn Hattin Homes after 26 years as Director of Development, the non-profit turned to its Senior Development Officer, Kim Fine, to take the reins, and hired F. Lisa Bloch to round out the department's leadership team.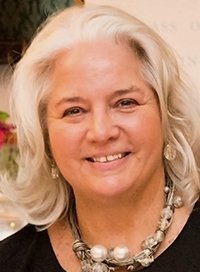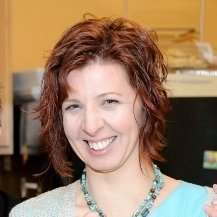 IMAGE: Kurn Hattin's Director of Development, Kim Fine (left), and Assistant Director of Development, F. Lisa Bloch(right)
Sanderson said, "We are excited to announce the promotion of Kim Fine to Director of Development. Her enthusiasm and expertise in fundraising along with her experience in all aspects of institutional advancement continue the tradition of excellence in Kurn Hattin's development efforts. The addition of F. Lisa Bloch to our team fully compliments our event planning and grant writing repertoire."
Both Fine and Bloch bring a wealth of experience in development and fundraising in the non-profit and education sectors in southeastern Vermont.
Fine, a Certified Fundraising Executive (CFRE) and a member of the Northern New England Chapter of the Association of Fundraising Professionals (AFP-NNE), served Kurn Hattin's Development Department for a decade before assuming the directorship earlier in the academic year. Prior to that, she held the positions of Major Gifts Associate and Director of the International Students Program at World Learning/The School for International Training.
"I'm proud to be a part of the 120-year history of a community of people dedicated to strengthening families and helping children meet their true potential," Fine said. "Kurn Hattin is a supportive, nurturing family—one that I could have benefited from myself as a child. I'm constantly in awe of the children, staff, and volunteers. Our loyal donors are an essential part of the family as well, and they cherish seeing the growth of the children they help to support."
Before taking over as Kurn Hattin's Assistant Director of Development, F. Lisa Bloch served as Director of Planning and Development at Southeastern Vermont Community Action (SEVCA) from 2007-2013, as well as that organization's Family Outreach Specialist from 2004-2007. Bloch is a member of the AFP-NNE and a board member of the Women's Freedom Center.
Bloch says the whole development team is committed to working toward securing Kurn Hattin's future, so that it will be here to serve generations of children to come. "We're looking forward to the next 120 years and beyond," she said.
Established in 1894, Kurn Hattin Homes for Children in Westminster, Vermont is a charitable, year-round home and school for boys and girls, ages 5-15, who are affected by family tragedy, or social or economic hardship. Kurn Hattin Homes transforms the lives of children and their families forever. www.kurnhattin.org