Kurn Hattin Annual Choral Invitational Benefits Food Shelf
Westminster, VT – March is Music in Our Schools Month. For more than 20 years Kurn Hattin Homes has hosted an Annual Choral Invitational. Choruses from some of our local schools sang to a standing room only audience. The schools participating this year were Bellows Falls Middle School, Director, Luna Dunbar; Leland and Gray Middle School and the Leland & Gray Rebel Clefs, Director, Ron Kelley; St. Joseph School, Director, Vicki Moore; Walpole Middle School, Director, Lillie Le Blanc; and Kurn Hattin Middle School and Beginning Choir, Director, Lisa Bianconi.
Each school chorus performed three selections from a wide repertoire to resounding applause. For the finale, everyone including the audience sang, "Let There Be Peace On Earth." Canned good donations were collected and given to Our Place, the community food shelf in Bellows Falls. Thank you to the volunteers, staff and everyone for supporting music in our schools. Please join us on Wednesday, April 9, for the Kurn Hattin Jazz Band Invitational at 7 p.m. And Kurn Hattin Homes Choir will be appearing on WGBY Public Television's "Together in Song" on March 22 at 8:00pm. Help take the Kurn Hattin Choir to the next level in this competition. To cast your vote go to: togetherinsong.wgby.org or by phone (413)781-2801 ext. 1541.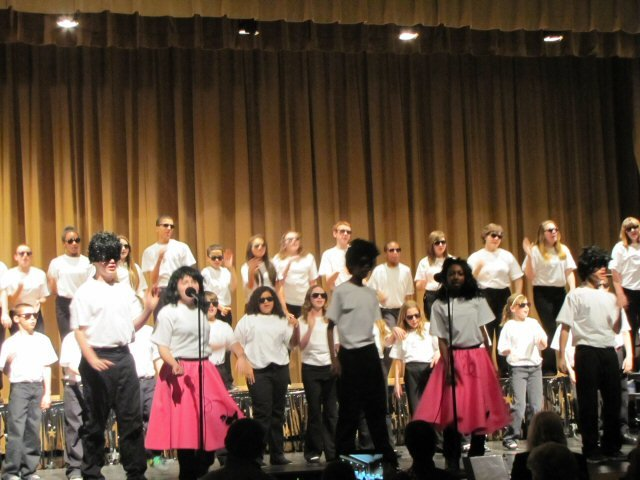 Photo caption: Kurn Hattin children performing at the Choral Invitational.