Kurn Hattin Bids Farewell to Coach Dave Baldasaro
November 9, 2012 | Westminster, VT. – After 16 years of dedicated service to the children of Kurn Hattin, Dave Baldasaro was bid farewell. Dave was the children's Processing Coach and had also been Assistant Principal for most of those years. At the annual Fall Banquet and Sports Award Ceremony, Dave was given multiple gifts of thanks and appreciation. The children's and Dave's tears said it all. He will be greatly missed. Thanks Dave and good luck in your next venture.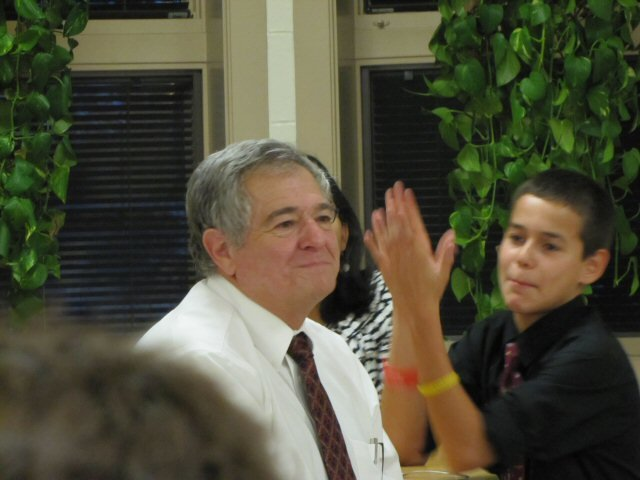 Pictured is Dave Baldasaro being celebrated by the Kurn Hattin children at his farewell dinner.
Established in 1894, Kurn Hattin Homes in Westminster, Vermont is a charitable home and school for children, ages 6-15, who are affected by tragedy, social or economic hardship, or other disruption in family life. Its mission: Kurn Hattin transforms the lives of children and their families forever. www.kurnhattin.org.
Contact: Kim Fine
Kurn Hattin Homes
PO Box 127
Westminster, VT 05158
Tel: (802) 721-6914