Kurn Hattin Celebrates a lively Red Ribbon Week
WESTMINSTER, VT— The week of October 28 was bustling at Kurn Hattin Homes for Children. The week's events featured Kurn Hattin's annual celebration of national Red Ribbon Week. Faculty and students learned about healthy life choices with a strong focus on anti-bullying, the effects of drug and alcohol abuse, and Internet safety. Students attended workshops, participated in role plays, and wrote poems and essays reflecting those themes. As part of the activities, the children watched the documentary, "Bully" with the school counseling staff, and afterwards shared their own personal experiences with bullying and harassment before coming to Kurn Hattin. The film, directed by Sundance and Emmy-award winning filmmaker, Lee Hirsch, closely examines how bullying impacted the lives of five children and their families.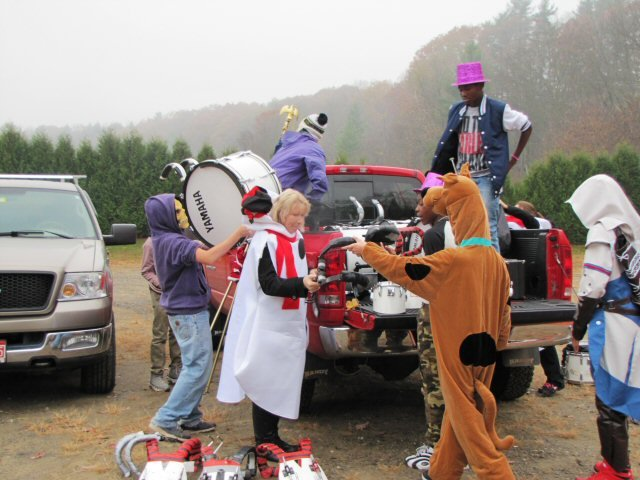 Photo caption: Kurn Hattin Homes for Children getting ready for the Westminster School Halloween Parade.
The students also wrapped up harvest season on the farm and prepped for winter with Autumn Chores Farm Week, picking the last of the apple crop, pressing fresh cider, planting garlic, and digging potatoes. The week concluded with the children celebrating Halloween by marching in the Westminster Halloween Parade in costume, with some unanticipated weather making an appearance, to the chagrin of the little goblins and superheroes.