Kurn Hattin Children Perform with Natalie MacMaster
December 3, 2012 | Westminster, VT – The Kurn Hattin Select Choir performed with fiddler, Natalie MacMaster on the first day of her Christmas In Cape Breton Tour. MacMaster is a Grammy Award winner with multiple gold albums and has performed with artists such as Yo-Yo Ma, Bela Fleck and Alison Krause. The sold out concert was at the beautiful Bellows Falls Opera House on Thursday, November 29.
Kurn Hattin thanks concert producer, Jay Craven of Kingdom Country Productions, for arranging this amazing experience for the children. The Kurn Hattin children were very excited about this special opportunity. While waiting for their turn on stage, one of the boys said he had goose bumps. They were all rewarded with a standing ovation. Established in 1894, Kurn Hattin Homes in Westminster, Vermont is a charitable home and school for children, ages 6-15, who are affected by tragedy, social or economic hardship, or other disruption in family life. Its mission: Kurn Hattin transforms the lives of children and their families forever. www.kurnhattin.org.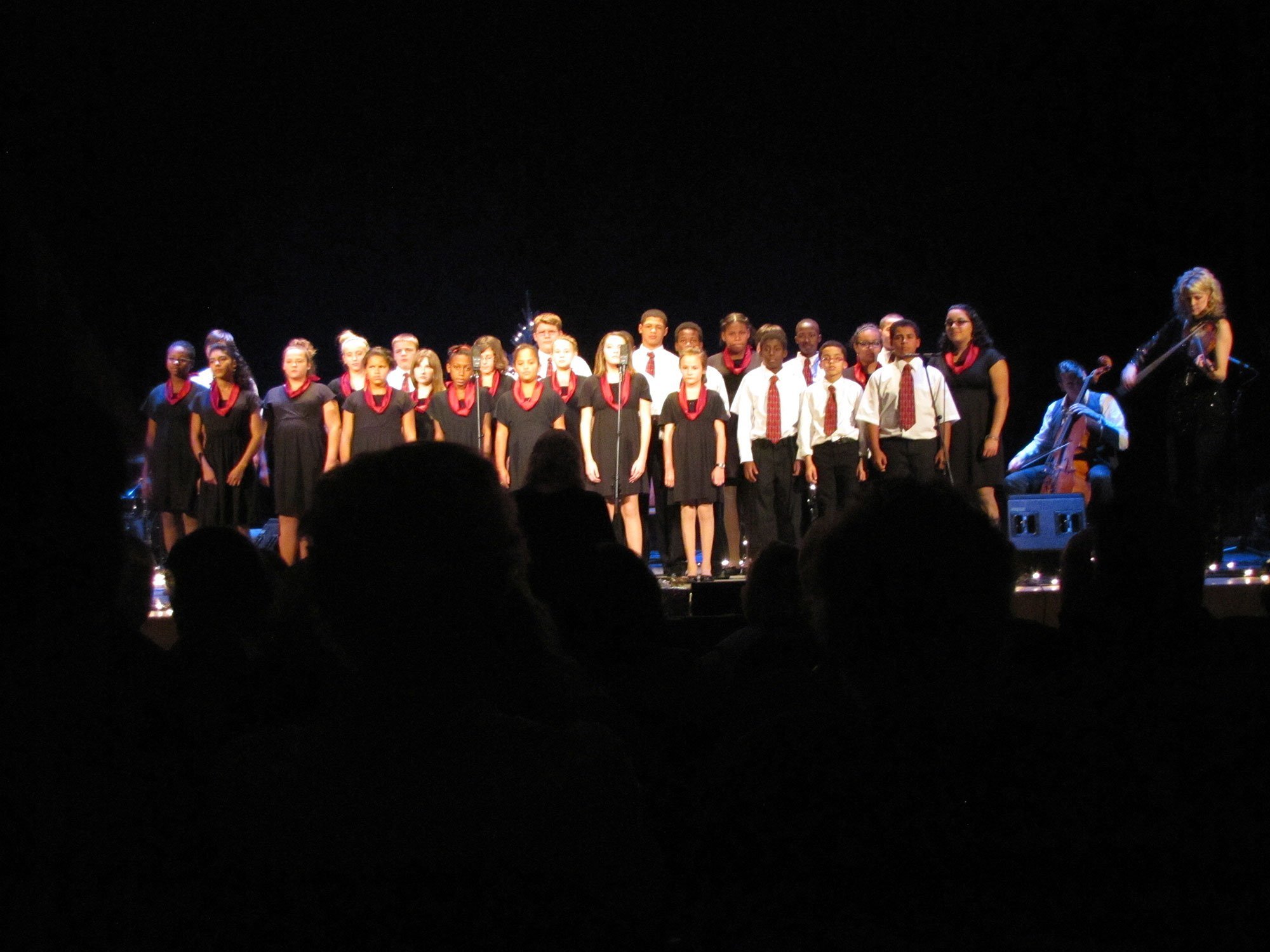 Photo: the Kurn Hattin Select Select Choir performing with Cape Breton fiddler, Natalie MacMaster.