Kurn Hattin Children Raise Funds for Harvey Victims
After hearing that the Hull- Daisetta Independent School District in Texas had been flooded by Hurricane Harvey, the Kurn Hattin middle schoolers knew that they had to do something to help the children there. It has been a difficult time at the Hull-Daisetta ISD because of flooding. The elementary students are attending school in a temporary location until cleanup and rebuilding can be completed.
To help, the Kurn Hattin children organized a bake sale to raise money for relief efforts, asking staff to donate ingredients and bake delicious treats to sell.
The Kurn Hattin students raised a total of $404.00 from their fundraiser. The money will be sent this week to Texas to contribute to the costs of repairing damage done to the Hull-Daisetta Elementary Library. The Kurn Hattin children felt strongly that they had to take action to help their peers in Texas, taking to heart the Homes' core values of Kurn Hattin Homes: hope, compassion, sense of worth, perseverance, and nurturance. Hull-Daisetta Administrator Erin Stephens said that just knowing there were groups of people who wanted to help truly makes all the difference.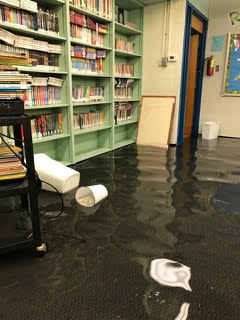 Photo Caption: The students at Kurn Hattin Homes for Children raised money for the Hull-Daisetta Independent School District after learning how flood damage from Hurricane Harvey affected the education of their peers in Texas.