November 17, 2010 | Westminster, Vermont – Three children at Kurn Hattin Homes won both the Brattleboro and District Veterans of Foreign Wars Patriots Pen Essay Contests.
Eighth graders, Erica Tirado-Cuebas won first place, Courtney Bussino, won second place and Dylan Conklin, won third place for their essays on, Does Patriotism Still Matter in the Brattleboro contest. Erica and Dylan won first and second place in the District contest. Courtney Bussino received Honorable Mention at the District level. Each winner was given a certificate and a cash gift at the Awards Banquet this month.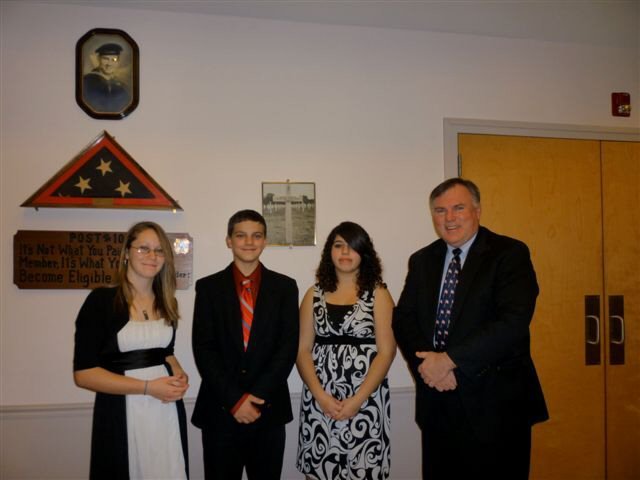 Half a million essays were submitted by junior high students throughout the country. Social Studies teacher, Richard Long has his 6th-8th grade classes submit their essays annually and every year several are finalists. Erica Tirado-Cuebas is one of five students vying for top honors at the State competition; The winner will be announced at a recognition banquet in Barre, Vermont on January 8th. Erica and her teacher will be in attendance at the celebration. The students received certificates and cash prizes. The children said they plan to use their prize gifts for Christmas presents and high school.