Kurn Hattin Day Celebration & Alumni Meeting
May 26, 2011 | Westminster, Vermont–Broadway Review was the theme at the 24th Annual Kurn Hattin Day Celebration.
The children's performance of songs and dance from a broad selection of Broadway musicals dazzled the audience. This event held in May each year is to thank the many people who support Kurn Hattin Homes. Special thanks also go to volunteers: Bill Abbott, Chris Goding, Janet Wilson and Father Lance Harlow who performed with the children.
The Kurn Hattin alumni also hold their Annual Meeting on this occasion. Jackie LaDue Mallory '54 of St. Petersburg, FL was re-elected as President. Jasmin Sears Queen '90 of Peterborough, NH was re-elected as Secretary. Carolyn Blake-Deyo '54 of Springfield, VT serves as Vice President and Jacky Clark Goodrich,'44 of Charlestown, NH serves as Treasurer. Local resident, Don Campbell '49 of Putney, VT filled in as acting treasurer at this year's meeting.
During the alumni meeting, prizes of Kurn Hattin 44cent stamps were given to the alumnus/na who was the youngest, oldest and farthest away. Aalyiah Olmo-Gilmore'10 won for the youngest. Joe Piro'39 won for the eldest and CJ Morgan'97 won for the farthest away. Many recent graduates and younger alumni came to this year's meeting thanks in part to the Alumni of Kurn Hattin Facebook page.
All the alumni and guests had a great time. "What a wonderful show. I want a repeat. You all do such an amazing job. The children are the best," said Anne Cleveland of Claremont, NH.
Kurn Hattin Homes is a non-profit, year-round home and school for in-need and at-risk children, ages 6-15, from throughout the Northeast. Thousands of children call Kurn Hattin home.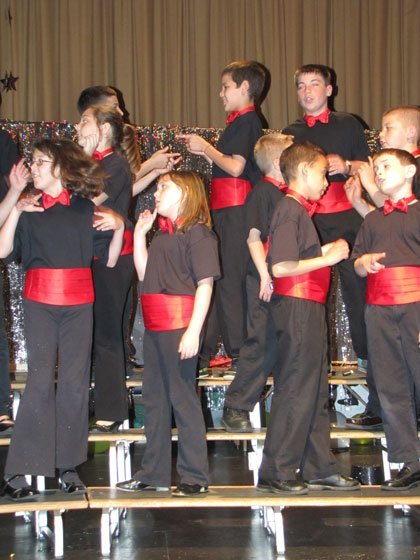 Photo caption: Kurn Hattin children performing at the 24th Annual Kurn Hattin Day Celebration.