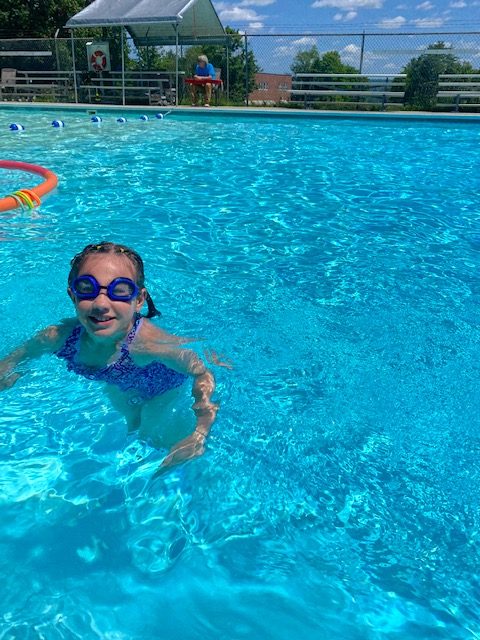 The Kurn Hattin Homes' children have swim lessons twice a week in the summer. They are attempting to be Level 5 swimmers according to the Red Cross guidelines. Some of our younger children are still learning how to swim. We have an outdoor swimming pool, and our goal is to teach the children to be strong swimmers so that they can have fun and enjoy swimming safely. The children love the water, and pool time is always much anticipated.
However, each summer all the children need to pass the deep-end test before being considered a "deep-end swimmer." This includes:
Swimming free-style in the shallow end, flipping over onto one's back into a back float, and continuing to swim free-style the width of the pool, then swimming an elementary back stroke for the width of the pool.
Two minutes of treading water in the deep end.
Swimming free-style from the buoys to the end of the deep end, and then back stroke back.
Demonstrating back float in the deep end.