Kurn Hattin Homes for Children Appoints New Executive Director
Westminster, Vermont—Following an extensive nationwide search, the Board of Directors of Kurn Hattin Homes for Children has named veteran educational administrator and nonprofit leader Stephen Harrison as the organization's new Executive Director, following the retirement of Connie Sanderson.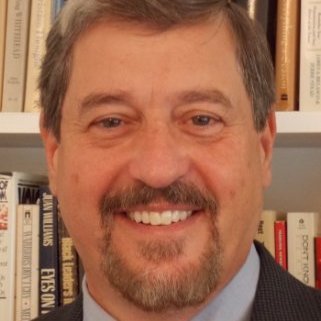 Stephen Harrison, Newly Appointed Executive Director
Harrison will lead efforts to preserve and build upon the foundation of excellence established over the 120 years since the organization's founding; as well as develop partnerships and opportunities for program enhancement and institutional advancement for Kurn Hattin Homes for Children, a Vermont-based home and school serving children in grades K-8 who are at risk or in need as a result of adverse family circumstances. Programming is aimed at providing children with the care, stability, and confidence they need to go on to lead productive, fulfilling lives.
Harrison brings to the job a depth of expertise in fundraising, fiscal management, and long-range institutional planning, as well as three decades of leadership experience in residential and independent school environments around the country. He has served as Head of School of two independent Episcopal schools–St. John's Parish Day School, Ellicott City, MD and St. Richard's Episcopal School, Indianapolis, IN–and as Assistant Head of School and Middle School Director at Cape Fear Academy in Wilmington. NC. Prior to coming to Kurn Hattin Homes, he was Executive Director of Central Maryland Regional Transit; which provides training and transportation assistance for senior citizens, citizens with disabilities, low-income job seekers, veterans, and other underserved individuals.
In addition to skills and experience, Board President Charles P. Kelsey cited strength of character, long-term vision, and a collaborative approach to leadership as some of the criteria leading to the selection of Harrison to head Kurn Hattin. "We did a nationwide search with the goal of finding someone who is both a perfect fit for our close-knit community, and has the vision and compassion to take our children successfully into the 21st Century, and we're confident Stephen is that person," Kelsey said.
Harrison says he was particularly drawn to Kurn Hattin's mission to transform the lives of children and their families, adding, "I have never experienced the atmosphere of kindness and care in an educational community to the degree that I have found it here."
Among his priorities for the organization, Harrison lists forging new, mutually-beneficial relationships in the community and surrounding region, advancing financial stability and seeking out opportunities for growth that will further the Kurn Hattin mission for the next several decades and beyond, and implementing programs designed to prepare students for the future. "I also place a high priority on preserving the exceptional atmosphere of care and compassion that is so prevalent here," he added.