Kurn Hattin Homes for Children's Sanderson Announces Plans to Retire
Connie Sanderson, Kurn Hattin Homes for Children's Executive Director, has announced her plans to retire after nearly three decades of service to the 120-year-old non-profit children's services agency. Sanderson intends to step down from her current position later this year. She will assist in the transition to a new Executive Director and remain on staff until a new leader is in place, after which time she will continue to serve Kurn Hattin as a key fundraiser on a part-time basis.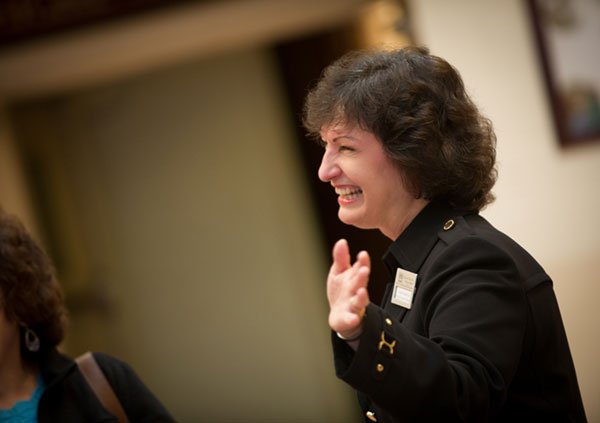 Sanderson's passion for the Kurn Hattin mission was ignited in the 1980s when she began volunteering at the school, reading bedtime stories to the children there. In 1988, she accepted a position as a fundraising officer in the Development Department, eventually taking over the department's directorship in 1990. In 2014, Kurn Hattin's Board of Trustees appointed Sanderson the organization's first-ever female Executive Director. Over the course of her 27-year tenure, Sanderson has been instrumental in growing the school's endowment and implementing a number of successful fundraising initiatives aimed at securing the long-term sustainability of the organization.
Sanderson says that she had always intended to retire earlier. "I had announced my plans to the Executive Committee several years ago. Subsequently, the late Tom Fahner took on the role of Executive Director. But Tom became ill, and when his condition worsened, I stepped in to support him and to help run the organization. I can't think of anything else I would rather have done these past 27 years, and I am looking forward to exploring some other parts of my life."
Kurn Hattin's Board President, Charles P. Kelsey, thanked Sanderson, saying "Kurn Hattin owes a great debt to Connie Sanderson for her extraordinary service and dedication. Above all else, she has made it her goal to ensure the long-term stability of this organization, so that we can be here to serve children in need for generations to come," he said, "We are also grateful to for her willingness to stay on and lend her steady hand to ensure a smooth and seamless transition both for our staff and for the children we serve."
Kurn Hattin Homes for Children has already begun a national search for a new Executive Director. To learn more about the position and to apply, visit kurnhattin.org/leader.