Kurn Hattin Homes for Children To Host 21st Annual Choral Invitational March 20th
On Wednesday, March 20th at 7:00 pm, Kurn Hattin Homes for Children welcomes the public to attend its 21st Annual Choral Invitational. The event is in celebration of "Music in Our Schools Month" and will feature performances from seven area choral groups and conclude with an audience sing-along of "America, The Beautiful." Kurn Hattin Co-executive Director, Tom Fahner, will be Master of Ceremonies.
This year's participating choirs are Bellows Falls Middle School, Bellows Falls, VT; Kurn Hattin Homes for Children, Westminster, VT; Leland & Gray Middle School and Leland & Gray Acapella Group, Townshend, VT; Mid Vermont Christian School, Quechee, VT; and St. Joseph School, Keene, NH.
This event is open to the public. Admission is a canned/dry good or cash donation for the food shelf at Our Place in Bellows Falls. The concert takes place in Higbie Auditorium in the Mayo Memorial Center at Kurn Hattin Homes in Westminster (www.kurnhattin.org). For more information, contact Lisa Bianconi at (802) 721-6931. Join the celebration of Music in Our Schools!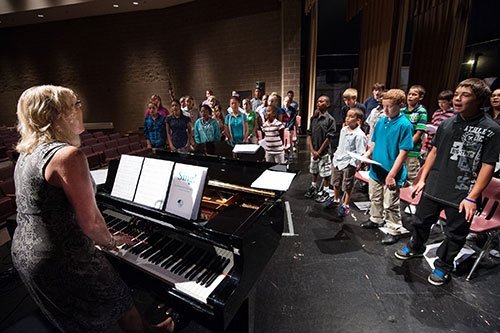 A place of hope since 1894, Kurn Hattin Homes for Children provides a safe home and quality education for boys and girls, ages 6-15, whose families are experiencing a time of personal or financial need. Kurn Hattin Homes is entirely funded by private donations. Its mission: Kurn Hattin Homes transforms the lives of children and their families forever.