Kurn Hattin Homes Hosts Yankee Male Chorus' 60th Anniversary Show August 9th
WESTMINSTER, VT. | August 1, 2013 Kurn Hattin Homes for Children invites the public to attend this year's performance of the Yankee Male Chorus. This free concert is open to the public and takes place Friday, August 9 at 7:30 PM in Higbie Auditorium on the Kurn Hattin Homes campus in Westminster, Vermont. This year marks the 60th anniversary of the chorus' founding. The chorus has selected Kurn Hattin Homes as one of the stops on its four-show tour several times over the past decade.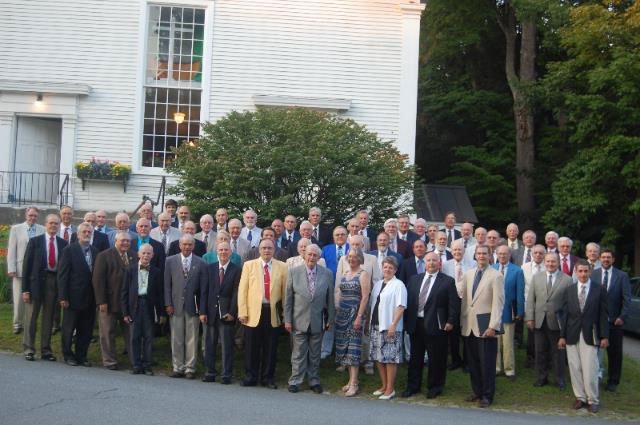 In a proclamation dated July 10, 2013, Governor Peter Shumlin proclaimed August 7-10 Yankee Male Chorus Week in the state of Vermont.
The Yankee Male Chorus consists of approximately 90 singers (mainly members of glee clubs in northeastern and mid-Atlantic states) and convenes in New England for four days each August. For its annual summer tour, the chorus members convene at the White Church in Grafton, Vermont on a Wednesday afternoon for its only rehearsal. After rehearsing for only a few hours, the chorus presents a concert that night and on the three following evenings in different, scenic locales in Vermont and New Hampshire. The group performs before packed houses, singing four-part harmony songs from the sacred, popular, spiritual, Broadway, and novelty areas of music.
The concert is free of admission. A free-will donation may be taken at the door. For more information, visit http://yankeemalechorus.org or contact Peter Harrison at 802-722-3080 or studebaker99@comcast.net. Visit the Kurn Hattin Homes website for directions.
Established in 1894, Kurn Hattin Homes for Children in Westminster, Vermont is a charitable, year-round home and school for boys and girls, ages 6-15, who are affected by tragedy and social or economic hardship. Kurn Hattin Homes transforms the lives of children and their families forever.