Kurn Hattin Homes Music Director Selected for Grammy Music Educator Award Quarterfinals
WESTMINSTER, VT—Lisa Bianconi, Music Director at Kurn Hattin Homes for Children, has been chosen as one of 217 quarterfinalists from across the U.S. for the first-ever Music Educator Award presented by the Grammy Foundation® and the Recording Academy®. Bianconi was one of three Vermont music teachers chosen to move on to the quarterfinals round from a total of 30,000 nominations submitted from all 50 states.
The Grammy Music Educator Award was established to recognize current music educators from K-college, in both public and private schools, who have made a significant and lasting contribution to the field of music education and who demonstrate a commitment to maintaining music education in the schools. The award will have its inaugural presentation during Grammy Week in February, 2014.
Kurn Hattin Homes' Co-Executive Director, Connie Sanderson, nominated Bianconi for the award. Sanderson said, "In her 28 years here, Lisa has had an immeasurable impact on our students' lives. She doesn't stop at teaching music; she helps them see music as a way of life. Especially for children who are at-risk or in need, music provides a way for them to express themselves and to feel that they're not alone. Lisa always finds a way to recognize and nurture each child's talent; her program instills such confidence and self-esteem."
Bianconi, who has been Kurn Hattin's Music Director since 1985, is responsible for teaching general music classes, as well as directing the marching, jazz, and concert bands, and the beginning, select, and advanced choirs. She said, "It's is an incredible honor to be nominated for this award. I'm very lucky to have such supportive, collaborative colleagues and to work at a place where music education is so valued. Many of the children here have not had opportunities to participate in music programs before, be it for financial or other reasons. It's fantastic to see how brightly they shine when they are given that opportunity."
This year marked several landmark performances for the Kurn Hattin Select Choir under Bianconi's direction, including appearing on stage with Grammy-winning fiddler Natalie MacMaster and winning top children's gospel performer in Western New England public television member station WGBY's "Together in Song" choral competition. The Kurn Hattin Jazz Ensemble will also perform at the Discover Jazz Festival in Burlington, VT on June 4.
Music has played an essential role in life at Kurn Hattin since the school's beginnings over a century ago. Today, all 105 students participate in one or more aspects of the music program, and all students in grades 4-8 learn and perform on band instruments. The children perform over thirty public concerts in an academic year, and Kurn Hattin also hosts annual invitational concerts attended by jazz bands and choruses from area schools.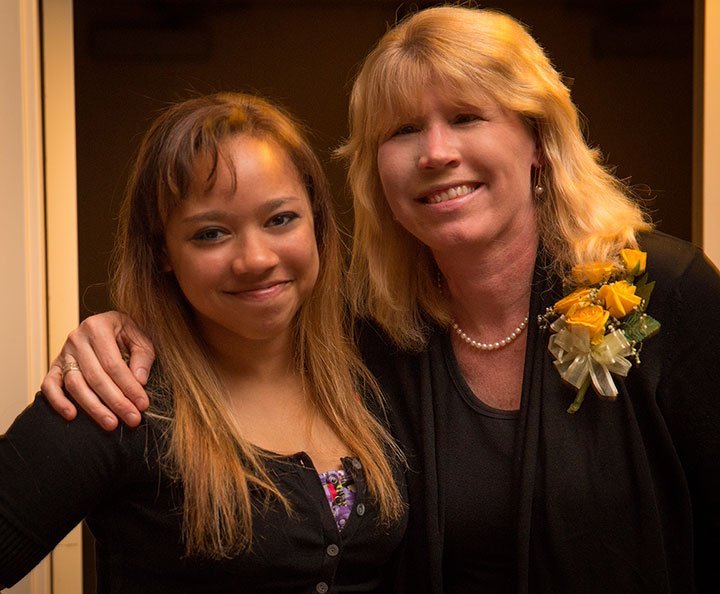 Established in 1894, Kurn Hattin Homes for Children in Westminster, Vermont is a charitable, year-round home and school for boys and girls, ages 6-15, who are affected by tragedy and social or economic hardship. Kurn Hattin Homes transforms the lives of children and their families forever.