Kurn Hattin Homes Musicians Perform in Greater Springfield, MA
The Kurn Hattin Homes for Children musicians, finalists in WGBY's Public Television series Together In Song, will give two free performances in Greater Springfield, MA.
Baystate Health D'Amour Center for Cancer Care
3360 Main Street, Springfield, MA
Friday, September 25 at 10:00AM
Note: Performance will take place in the main lobby area.
Eastern States Exposition (The Big E)
1305 Memorial Avenue, West Springfield, MA
Friday, September 25 at 5:00PM
Note: Performance is free with paid admission to the Big E.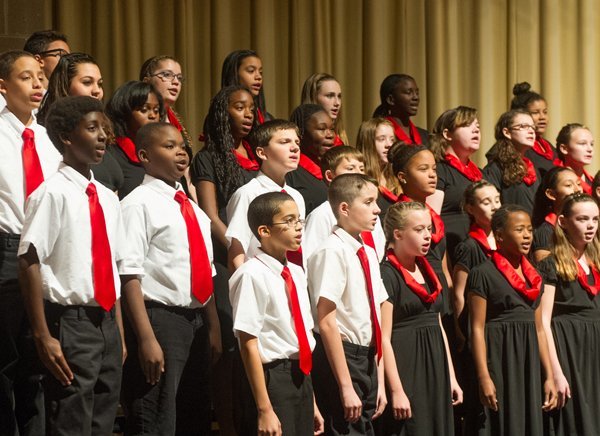 Under the direction of Grammy Award finalist Lisa Bianconi, the Kurn Hattin Homes musicians perform regularly at venues throughout New England. They have appeared for the last three seasons on Public Television's Together in Song series on WGBY. They've accompanied Natalie MacMaster on her Cape Breton Christmas Tour, performed with the Windham Orchestras, and at choral and jazz invitationals.
According to Bianconi, the Kurn Hattin musicians have performed at The Big E for 40 years. The musicians are performing at the D'Amour Center for Cancer Care to thank Baystate Health for providing last minute rehearsal space and a dinner, when the musicians came to Springfield to tape the final performance at Together in Song.
About: Baystate Health D'Amour Center for Cancer Care
Based in western Massachusetts, Baystate Health is a not-for-profit health care organization serving over 750,000 people. It has been named among the top 15 integrated health systems in the U.S. Services include an academic medical center, community hospitals, medical practices, homecare and hospice and much more. Baystate Health has a total of 998 beds across six facilities: Baystate Medical Center, the region's level 1 trauma and referral center, in Springfield; Baystate Children's Hospital, also in Springfield; Baystate Franklin Medical Center, in Greenfield; Baystate Noble Hospital, in Westfield; Baystate Wing Hospital, in Palmer; and Baystate Mary Lane Hospital, in Ware. Baystate Health is nationally recognized for its training programs and has over 300 residents and fellows in training. For details: www.baystatehealth.org.
When the Baystate Regional Cancer Program's D'Amour Center for Cancer Care opened in 2004, it was one of the first cancer programs to build a free-standing facility and develop processes totally focused around patients and their needs. As a service of Baystate Medical Center, a team of over 100 people, including cancer survivors, community cancer support activists, doctors and clinical staff, administrators, and community members, put their hearts and souls into designing the optimal patient experience.
About Eastern States Exposition (The Big E)
The Big E is the fifth largest Fair in North America and the largest Fair in the Northeast. Close to 1.5 million people visit The Big E, in West Springfield, Mass., to enjoy concerts, fabulous Fair foods including The Big E Cream Puff and Éclair as well as the Craz-E Burger, the unique Avenue of States, Storrowton Village Museum, a Mardi Gras parade, circus, horse shows, animals, rides and more during New England's most colorful season. Visit www.TheBigE.com for information on the 2015 event taking place Sept. 18 to Oct. 4, and interact with the Fair on social media.