Kurn Hattin Hosts Professional Development Conferences
October 17, 2011 | WESTMINSTER, VT.- Kurn Hattin Home hosted two professional development conferences last week while the children were on fall break.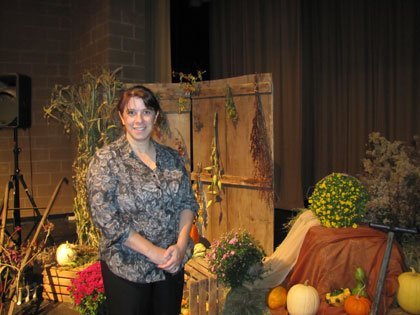 PHOTO CAPTION: Dr. Elizabeth Englander at Kurn Hattin Homes' Annual Fall Conference.
Tom Fahner, Deputy Executive Director, Kurn Hattin Homes and President of the National Fellowship of Child Care Executives (NFCCE) hosted NFCCE's National Conference on campus. NFCCE is an organization that is composed of agencies that provide out-of-home care for at-risk children. Emphasis is placed on providing opportunities in which the leaders of agencies can exchange information unique to their position. This is accomplished though the Annual Convention, the Annual Conference and year-round networking. Their Mission is to strengthen child care agencies by promoting fellowship among the leaders and providing opportunities for counsel, education and sharing of experiences. Participants who came from throughout the country for this conference also attended Kurn Hattin's Annual Fall Conference. The Annual Fall Conference hosted by Kurn Hattin's Admissions Department, is targeted for professionals who work with children in schools, hospitals, homes and in many different capacities. This year's speaker was Dr. Elizabeth Englander, Professor of Psychology at Bridgewater State University. She is Founder and Director of the Massachusetts Aggression Reduction Center (MARC), which delivers nationally renowned antiviolence and anti-bullying programs, resources, and research. Dr. Englander is the special editor for the Cyberbullying issue of the Journal of Social Sciences and has been featured and cited in many of the country's top newspapers. She is always well received. Bertie O'Laughlin came from the Swift River School in New Salem, MA to hear Dr. Englander's presentation. This was her first time to Kurn Hattin and her second time to hear this speaker. Hillary Kramer, Admissions Director at Rock Point School in Burlington, VT agreed. "Dr. Englander is very engaging and makes her research very user friendly. I look forward to seeing what we've learned applied in both school and family settings".
Kurn Hattin is a charitable, year-round, residential home and school located in Westminster, Vermont serving in-need and at-risk children, ages 6-15, from throughout the Northeast.