Kurn Hattin Recognized at National Conference
January 30, 2012 | Westminster, Vermont – The National Fellowship of Child Care Executives (NFCCE) held its Annual Conference last week and several eighth grade Kurn Hattin students and staff were recognized.
Danielle LaBrecque won first place in the Essay Writing Contest and Scarlett Stanhope was awarded second place. In the Art and Photography Competition, Breanna Collins and Danielle LaBrecque tied for first place honors. Christopher Barry, Executive Director, was honored for his twenty-three years of service to the NFCCE as a past president and committee member. Thomas Fahner, Deputy Director, was also recognized for his two years of service as the outgoing NFCCE President. Kurn Hattin has been a charter member of the NFCCE since 1954. The national organization provides trainings, student educational experiences and fellowship for childcare organizations and their staff.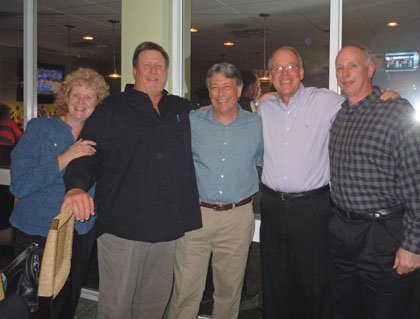 Pictured at the NFCCE National Conference are (l-r) Julie Barry, Teacher, Kurn Hattin Homes; Kevin Killian, Executive Director, Brighton, Missouri; Christopher Barry, Executive Director, Kurn Hattin Homes; Thomas Fahner, Deputy Director, Kurn Hattin Homes; and Robert Miller, President, The Children's Home Foundation, Somerset, Pennsylvania..
Kurn Hattin Homes is a year-round, charitable home and school for in-need and at-risk boys and girls, ages 6-15, from throughout the northeast.