WESTMINSTER, VT.-The Kurn Hattin choir sang throughout the Sunday, November 13th service at The First Congregational Church in Walpole, New Hampshire.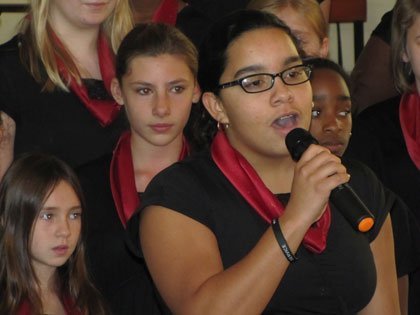 Thanks go out to the very receptive, enthusiastic and generous church membership (Pizza and sweets were provided after the service) and to Janet Wilson, Kurn Hattin Trustee and music program volunteer, for organizing the children's participation.
Kurn Hattin is a  charitable, year-round, residential home and school located in Westminster, Vermont serving in-need and at-risk children, ages 6-15, from throughout the Northeast.