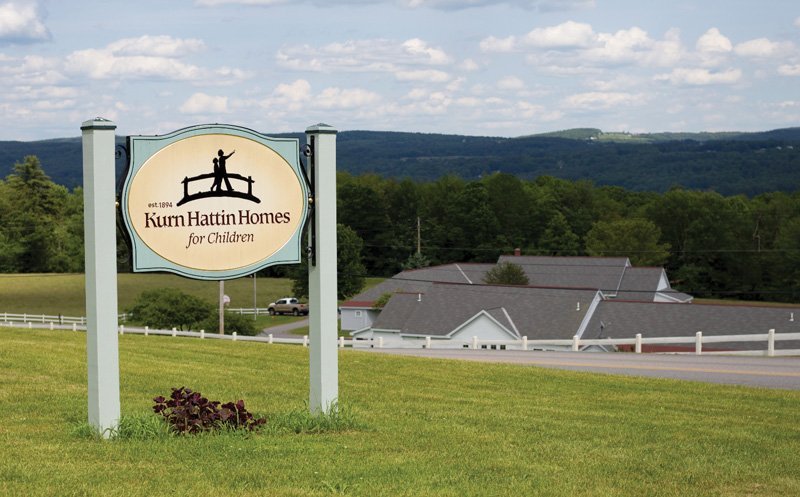 We hope you all are doing as well as possible given the crazy world we're living in right now! We are all trying to figure this whole situation out one step at a time and doing our best to support one another along with all the KHH children and their families.
Staff members from all the departments that work directly with the children are continuing to be in touch with them and their families as much as possible. This looks different for each child and family based on many factors including what theirlevel of internet accessibility and connectivity is. We've devised a system of contacting them that is constantly evolving and is a true team effort. Our staff has been amazing and is incredibly focused on this ongoing effort to support all our kids. We're being as creative as we can be with ways to stay in contact, no matter how small; every time we can connect is a plus! For example, residential staff members have organized a plan to send each child a small token from our "Caught Being Good Store" just as a way to say that we're thinking of them.
Our teachers have had daily contact (using Zoom, Skype, phone calls, emails, and texts) with students to help keep their academics moving forward. Initial class packets were sent home with the children, and additional materials are being prepared and sent regularly along with stamped return envelopes to get completed materials sent back to us. We're also waiting for more guidance from the VT Agency of Education regarding grading for the 4th quarter of this school year and what that will mean. We want to see what the state is recommending and then determine what will be best for us at KHH.
We continue to hope that we might be able to have the children return before the end of the academic year if it is safe to do so, even if it is just for a very short period of time. If it's possible to do this safely, it would be fantastic for our children and staff to be back together and to end the school year as a community on campus. Since things around us keep changing so quickly, we will continue to assess whether or not this might be possible. We will take the many, many factors involved into consideration.
As we look ahead to the summer, and keep hoping that we'll be fully up and running by then, discussions have been ongoing about adding an extra academic component during the first two or three weeks of the summer program. This will be a wonderful way to boost our children's skill levels and to help get them back on track before the next school year begins.
Our 8th graders along with all the rest of us are very worried about graduation – the ceremony itself and the traditions leading up to it, of course. They're also concerned about the transition from KHH, recognizing that they won't be able to be back on campus for a while at the very least. Outreach staff have been organizing meetings via online platforms with the 8th grade class as a whole group and offering support for them. This is always a very challenging time in the life of any 8th grader as they contemplate moving on from KHH, and what this group is facing has been magnified many times over due to the unprecedented circumstances beyond anyone's control this year. If possible, we will hold a graduation ceremony as planned in early June. If that is not able to happen, there will be an official ceremony for the class of 2020 at a later date.
Regarding the students applying to Milton Hershey and to other private schools like Vermont Academy, those applications are still in the works. We're doing it all remotely as are the other schools. Just as our KHH admissions work is continuing as much as possible so we can be prepared for the world after this shutdown is over, work at MHS and the other schools is also continuing. As mentioned above, our Outreach staff is in touch with the 8th graders and their families to work on all parts of this transition and to offer support as needed both emotionally and also in terms of the actual application pieces. Several of the 8th graders have Hershey applications that are moving forward, and they're considering interviews via Skype or Zoom. Fortunately, many of our kids have had experience with those platforms since some of our teachers are delivering lessons using them, so they're pretty comfortable with that possibility.
We just have to wait and see about the timing of all of this and when things will ever get back to some semblance of "normal", whatever that is going to mean from here on out. We'll keep you posted as we know more, and we remain verythankful for each and every one of you and all of your incredible support. We are all in this together!
Sue Kessler,
Assistant Executive Director
Stephen B. Harrison,
Executive Director