Lisa Bianconi Director of Music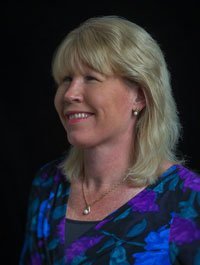 Lisa Patno Bianconi is the Director of Music at Kurn Hattin Homes for Children, a charitable home and school for children whose families are experiencing a time of need. Lisa came to Kurn Hattin in 1985 and quickly knew she had found her calling. Over the years, Lisa has helped hundreds of the children in Kurn Hattin's care to find their voices and overcome adversity through the healing power of music. It is the most rewarding work she has ever done.
Lisa holds a Bachelor of Music Education from Notre Dame College and a Master of Education from Keene State College. She is a member of the Vermont Music Educators Association and teaches private piano and instrumental lessons to children and adults. Her other interests include gardening, skiing and boating. She lives in Rockingham, Vermont with her husband Jeff, their five children, and three dogs.