On the 11th hour on the 11th day of the 11th month, veterans and friends joined the Kurn Hattin Homes' children, staff, and volunteers for the 24th Annual Veterans' Day Observance. The annual event featured a program of commentary, music, and a delicious meal to honor and remember all veterans and their gift of service.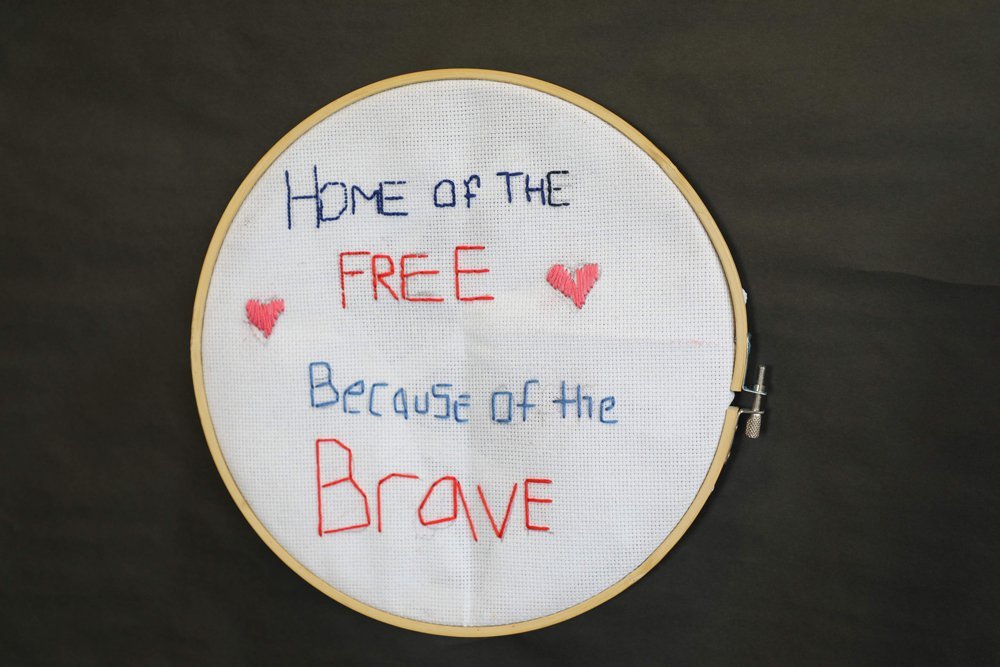 Highlights of the day included a report, read by three children, from Norwich University detailing how the roles of women in military have changed over the years. Four children read their entries in the Veterans of Foreign War Patriot Pen Essay contest. The topic this year is "What Makes America Great." The children also gave each veteran in the audience a thank you card recognizing their service to the country. Following the luncheon, guests enjoyed viewing a Veterans Day Art Gallery Exhibit of student work.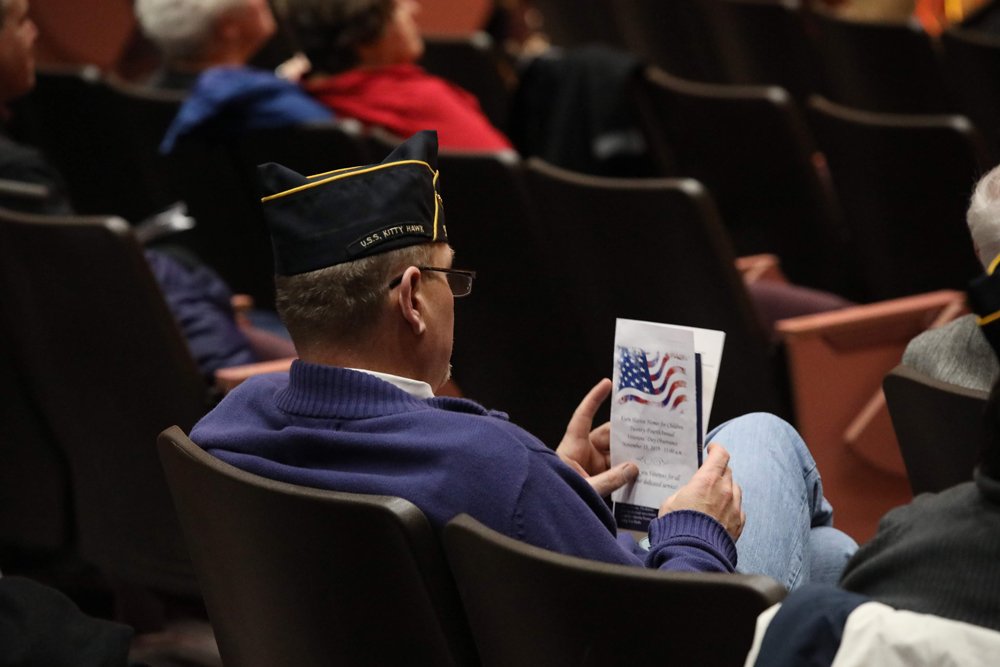 Kurn Hattin Executive Director Steve Harrison noted, "We all benefit so much from this respectful and informative event. I am proud that our children learn the meaning of commitment, honor, and service to our country. These values are often lost, but at Kurn Hattin, they truly mean something. Thank you Mr. Richard Long for organizing this event and to everyone for contributing so meaningfully."
If you are a veteran and would like to attend next year's Veteran's Day Observance, please contact Heather at (802) 721-6916 or hlonge@kurnhattin.org.