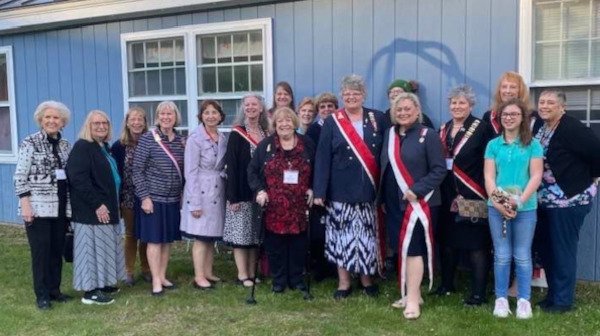 After their annual Congress in Plymouth, Massachusetts, a diverse group from The National Society of New England Women visited Kurn Hattin Homes for Children, whom they've supported since 1950. They were given a special musical performance by the children, dinner, and a tour of the school and campus.
The NSNEW bring women together of New England ancestry to engage in patriotic, educational, and charitable work. There are over 40 local colonies nationwide and member-at-large status is available for those who reside in areas where there is no colony.
Visiting were from New Haven Colony, CT: Lynn Alexander and Jennie Rehnberg; Deacon Jacob Roote Colony, Colorado: Heather Miller and Susan Cameron; Chicago Colony: Gayle Coan, Teri Ellen Rogers, Jane Schleinzer, Honorary President General; Jessica Schleinzer, and Lorna Wright; Sarah T. Seamans Colony, Rhode Island: Samatha Seamans-Frizzell and Maragaret Superneau; Diamond of Arkansas Colony: Linda White and Jayne Spear; Abigail Adams Colony, Massachusetts: Marla Suter; District of Columbia Colony, Barbara Carpenter; Sarah Josepha Buell Hale Colony, Georgia; Shannon Logue, NSNEW President General; Deacon John Tenney Colony, Texas: Pat Williams; Virginia Company Colony, Margaret Stromberg; and Wisconsin Voyageurs Colony, Karen Wills. Kurn Hattin Homes deeply appreciates the devoted support of all the colonies, and the many individual NSNEW members who have given generously both during their lifetime and through a bequest to the Homes.