New Hampton Students Immerse themselves into Kurn Hattin
Thirteen New Hampton School students spent a week in March at Kurn Hattin exploring their group's essential question: What does a nurturing environment look like?
It's an immersion experience. Their day started with breakfast with the children, then in various classes, lunch, and afternoons and evening engaged in activities with the children in their cottages. All 13 students were part of the cast for KHH's musical Circus Circus, presented by 60 select K-6 students. The hour- long show included performances by KHH's Jazz and Monarch Dance Ensembles. A few New Hampton Division 1 basketball players also ran the March Madness basketball clinic, which included full court games. Their week ended with a collective ice cream social.
Students from New Hampton school have a wide choice of projects to participate in worldwide. Yet Kurn Hattin remains the most requested project by New Hampton students year after year. This year 38 students chose Kurn Hattin as their first choice from which 13 were selected.
"It's a special trip for our students" says Erika Lea, Director of Counseling at New Hampton and the staff member staying with the New Hampton students for the week. "When students return from project week at Kurn Hattin they always talk about how it's changed them as people and what a wonderful experience it is."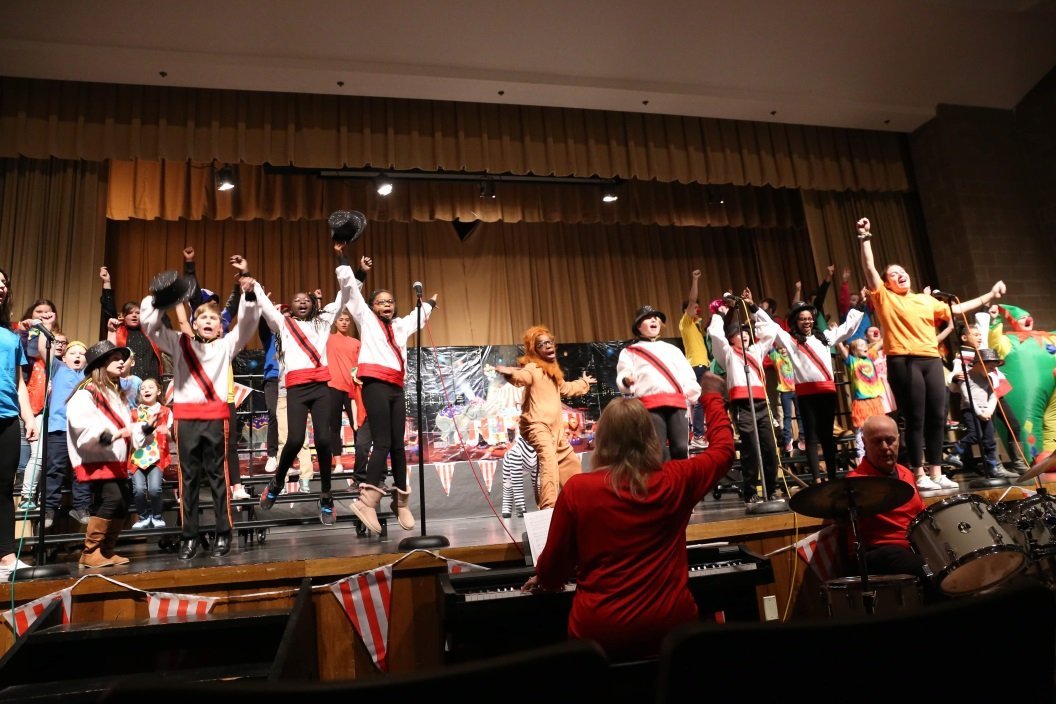 Photo #1 Caption: Kurn Hattin HomesMusic Director Lisa Bianconi leading students in a song during Circus Circus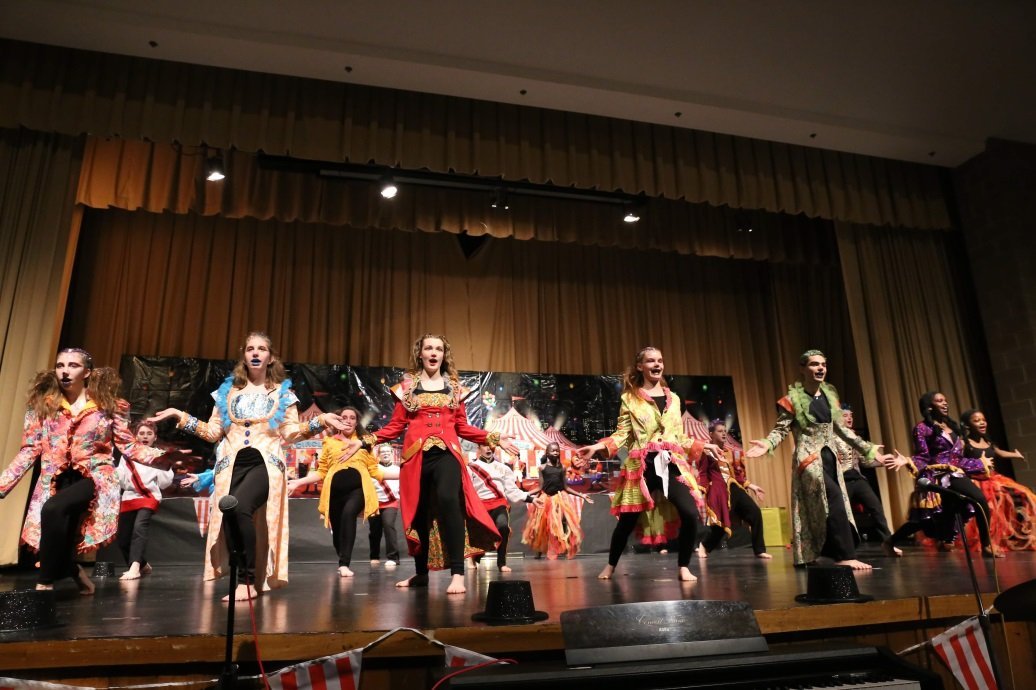 Photo #2 Caption: Kurn Hattin Homes' Monarch Dance Ensemble performing Join the Circus
Photos by Kristie Lisai