IPositive change comes about through careful examination of our programs. Teamwork and planning result in productive change, which can stimulate growth, eliminate stagnation and build lasting memories. That potential productivity was the impetus behind this winter's changes.
During the month of January the whole school will be working on an Oceanography theme in most classes. Select videos will be utilized as teaching tools, the New England Aquarium outreach programs will be presenting three workshops on sharks and a day-long activity called "Whale Day." Additionally, different guest speakers will be brought in including Mr. Ken McMillan, a Marine Geophysicist and President of McQuest Marine Sciences Limited. Thematic programs such as this allow the whole school to collectively share, learn, grow and experience the topic of choice.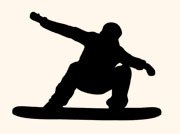 Taking full advantage of our beautiful Vermont winters, we have implemented a Wednesday half-day Winter Sports Program. Thirty-seven of the older students will be skiing or snowboarding at Okemo Mountain in Ludlow, Vermont, while the remaining students will rotate every two weeks among the following sports: snow-shoeing, cross-country skiing, tubing, swimming, ice skating and outdoor games. This program allows staff the opportunity to build relationships in a different venue than the traditional classroom, while sharing life experiences and promoting physical fi tness.
Lastly, in April, students, music classes and counseling have an opportunity to work with world-renowned musician and song writer, Mr. Ken Medema (www.kenmedema.com). Using his gift of improvisation Ken creates songs from the student's stories, poetry or themes and sings the stories back to the students. Staff and students will be corresponding with Mr. Medema utilizing the internet to prepare for his week-long workshops in April. The workshops culminate with an all-school performance on Friday afternoon.
Change can be a good thing and the students' reactions would echo that remark!
~Tom Fahner