Christopher Barry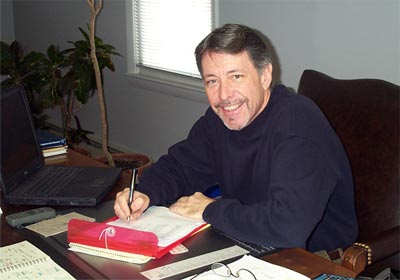 Christopher Barry joined the Kurn Hattin staff in 1972 as a student teacher. During his tenure, Chris served in several capacities, eventually becoming Deputy Executive Director in 1988 and Executive Director in 1995.
As top administrator, Chris has demonstrated skills in shaping programs to meet the ever-changing needs of youngsters. His vision revolves around the concept of Kurn Hattin as a role model for a society searching for ways to help children overcome the cycle of dysfunction and abuse. A man of varied interests, Chris is an avid reader, enjoys all sports, particularly skiing and golf, and coached Little League for many years. Chris served as Trustee for the Village of Bellows Falls for six years and as Village President for three years. He is a Past President of the Bellows Falls Rotary Club, serves as a corporator for Springfield Hospital, is Past President of the National Fellowship of Child Care Executives, an association dedicated to promoting personal development and the sharing of information and support among the executives of child care organizations, and serves on its executive board. Chris is a board member for the Greater Falls Scholarship Trust Fund, Inc.
Chris attended Windham College and was graduated magna cum laude from Keene State College, Keene, New Hampshire with a Masters of Education Administration degree. He resides on campus with his family.