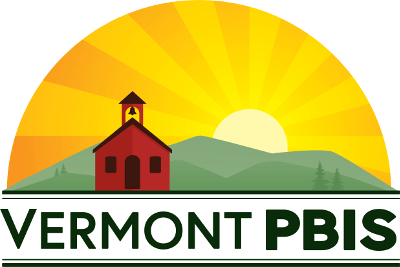 We are kind! We are proud! We keep trying!
How do we make sure we get the most out of school day? How do we intentionally create a school climate where our core values drive programming? How do we maintain clear conduct standards that are transparent, community supported, and positive? PBiS! PBiS stands for Positive Behavior Interventions and Supports and is a school wide network for conduct and culture that is "…designed to help school teams form a proactive, school-wide, systems approach to improving social and academic competence for all students" (pbisvermont.org). PBiS is a nationally recognized and well-researched framework proven to promote positive conduct, school spirit, social learning, and bullying prevention.
Kurn Hattin is now in its early years of full PBiS school implementation, joining nearly 200 independent and public schools in Vermont and thousands more nation-wide. As our work on PBiS began, it became quickly clear that Kurn Hattin was already doing nearly 85% of what implementing schools do – and – actually has been doing much of this for many years! To bring ourselves up to 100% implementation, we proceeded with three initiatives:
added a faculty and houseparent PBiS team to create and steer school culture/conduct initiatives,
defined clear expectation for all areas of the school, and
installed a database tracking program (SWIS) to identify individual students and community needs. The data piece has been perhaps the most significant addition, allowing us to fine- tune programming and support ensuring that we are reducing conflict and conduct concerns to allow for all children to make the most of their academic programs. We are thrilled with the progress thus far and look forward to continued work with PBiS to move us forward as a community.

As an update – with a significant start already in place here at the Homes, PBiS has gotten off to an exceptionally strong beginning. Many pieces of PBiS such as the Core Values, Caught Being Good Store, and Tokens have been in place for many years. Additions to these structures – a robust framework, celebrations, and the SWIS (School-Wide Information System) database – have brought us to official recognition as a Universal-Level PBiS School! Most importantly, however, is that using the database to track conduct throughout the year, we can clearly see that unhelpful conduct has been strongly trending downward. This means that students are more able to access instruction and the progress they all deserve!
Moving forward, Kurn Hattin is committed to incorporating Restorative Practices into daily life here. Restorative Practices begin with the concept that behavior always affects more than just the individual, it also impacts those around the individual within the community. Thus if unhelpful behavior occurs, it negatively impacts the community as well as the individual. If things are to be set right, both the individual and his or her relationships in the community also need to be addressed. Restorative Practices teach children how to be aware of their relationships and how to repair or restore damaged community relations. These are learned behaviors that make a huge difference in the balance of respect and responsibility in civil society.