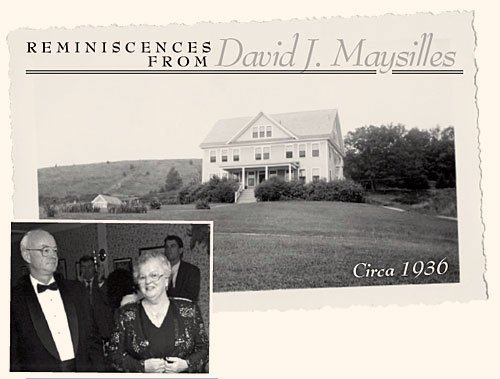 During the rendition of TAPS in the Kurn Hattin Veterans Day Program on November 11th, I was reminded of the summer Sunday evening programs during Mr. Mayo's administration. Behind the former Dickey Cottage there was an elevated clearing. It was here that we enjoyed the seasonal cookouts.
The meals were followed by a sing-a-long. Music was provided by Mr. Mayo's daughter, Ruth, playing her trumpet. The music was a mix of hymns and secular music.
Conclusion of the Sunday events was signified by Ruth playing TAPS and the audience singing the words associated with the bugle call. The variations of the words to accompany TAPS are many. We were taught the following:
Day is done, gone the sun
From the lakes, from the hills, from the sky
All is well, safely rest
God is nigh.
Further research led me to Wikipedia. TAPS was composed by Brigadier General Daniel Butterfield of the Union Army. In July of 1862, Butterfield wrote the tune at Harrison's Landing, Virginia. It was performed for the first time by his bugler, Oliver W. Norton of Erie, PA.
***
Last September, David J. Maysilles, class of 1943, was elected President of the Board at Kurn Hattin Homes. He is the second graduate to serve in this capacity; Remington Woodhull, class of 1925, served as President from 1975-1983.