"In serving the best interests of children, we serve the best interests of all humanity."

~Carol Bellamy

When an elementary school teacher with 39 years of service calls a new school program "the highlight of her career," it's time to sit up and listen.

That's just what veteran teacher Mary Kay Pfadenhauer said earlier this year about the new literacy initiative at Kurn Hattin Homes for Children.

Mrs. Pfadenhauer is passionate about teaching kids to read. Since 1974, she has been teaching the youngest children at Kurn Hattin Homes—the first and second grade combined class. "I love to see the joy of reading on their faces," she says "the look in their eyes when the lights go on."

When Mrs. Pfadenhauer talks about the new literacy initiative begun at Kurn Hattin this year, it's her own eyes that light up. What's special about the program is that the curriculum is designed for older children in grades 4-8 who are in need of intensive literacy instruction. The class of 14 students is team-taught by Mrs. Pfadenhauer and Mr. Mozely. The group meets every afternoon with class sessions alternating between phonics work with the Wilson Just Words program and computer-assisted vocabulary study, which allows students to focus on a topic of their own interest.

According to Mrs. Pfadenhauer, there can be a variety circumstances in students' lives that may have created roadblocks to reading in the earlier grades. A lack of continuity caused by multiple moves, school transfers, and absences, as well as emotional trauma, and stress are some of the factors that can contribute to a child having challenges at school, and in particular with learning literacy skills. "Because of these circumstances in their lives, these young people haven't had the stability at school, nor the opportunity to be taught—until they arrived at Kurn Hattin, that is."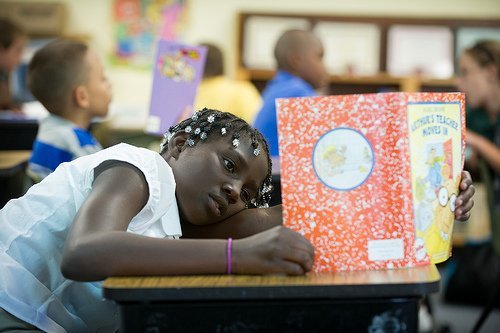 Mrs. Pfadenhauer speaks ardently about the effects of research studies on early literacy. "The studies say that children who don't read proficiently by the end of third grade are basically destined to fail—that it's too late for kids who aren't reading by that age. But it's just not true. Of course 6th, 7th, and 8th graders can learn to read; they just need a chance to be taught. We're doing it here. Kurn Hattin has always been a model for not giving up on kids."
In fact, says Mrs. Pfadenhauer, the statistics related to literacy in America are alarming. Over 60% of prison inmates are functionally illiterate. 85% of juveniles interfacing with the criminal justice system are also functionally illiterate. 43% of adults with no or low literacy skills live in poverty. These figures are among the factors that prompt school officials to label a child "at-risk", meaning they may be "at-risk" of academic failure, of dropping out of school, of living in poverty—in short, "at-risk" of a not-so-bright future.
The new literacy initiative is just one example of Kurn Hattin's operating principle that every child should have the chance at a bright future. Adminstrators, teachers, and staff work hard to ensure that whatever they do has the end goal of removing the "risks" and breaking the cycles of failure, poverty, neglect, and abuse. "I think of Kurn Hattin's mission," Mrs. Pfadenhauer says, "Transforming the lives of children and their families forever. I think the greatest gift we can give these kids is the gift of literacy."
The improvement in the students' reading skills goes hand in hand with increased confidence and self-esteem and increased success in their other content classes. "The children are proud of their work," says Mrs. Pfadenhauer. "They even want their spelling tests posted on the wall, and they come to class every day with a smile on their faces and ready to learn."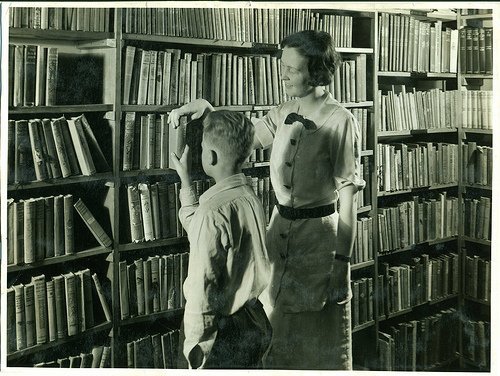 A model for not giving up on kids. Kurn Hattin's founder, Charles Dickinson, would surely be proud to hear Mrs. Pfadenhauer's inspiring words. In 1894, Dickinson's dream was to create a place where children could learn and grow up to be responsible, respectable citizens and contribute positively to their communities and to the world. Now, nearly 120 years later, on the same hill in Dickinson's Vermont hometown, Mrs. Pfadenhauer, Mr. Mozely, and all of Kurn Hattin's teachers, staff, and volunteers arrive at work every day with the same goal in mind—to give kids a chance.
Kurn Hattin Homes transforms the lives of children and their families forever.