September in Vermont brings dazzling sunny days, offering a glimpse of golden-edges on the lush, dark green shades of summer. Trees cast off the first few fluttering leaves, as crisp breezes carry the scent of fresh apples ready for picking in the orchards. Monarch butterflies emerge and embark on their first trembling flights—reminders of the ever-changing world around us.
It's a time, not of separate endings and beginnings, but of both simultaneously—a time of transition and transformation.
For children at Kurn Hattin, September means the transition from an action-packed summer filled with all kinds of sports, camps, and other outdoor adventures to the more rigorous schedule of the school year. For new students, it also means a transition to a new home, a new school, new faces, and new friends to be made.
Helping children through transitions is one of the things Kurn Hattin's staff does best. After all, they have been caring for at-risk children and children in need from all over the northeast for over a century. Kurn Hattin's founder Charles Dickinson said, "Acts of tenderness, of sympathy, of help, are gifts of priceless value, pure gold beneath the glitter that attracts."
Today, those acts are part of the everyday routine. From the administrators, teachers and counselors to the house parents, kitchen and maintenance staff, all of the adults at Kurn Hattin make it their job to help the children feel safe, welcome, and cared about. Thomas, a student at Kurn Hattin for the past two years says, "Before coming here I was bounced around to many schools; I was lonely; I didn't have any friends. Here at Kurn Hattin, I've been supported in everything I've done or have needed to do."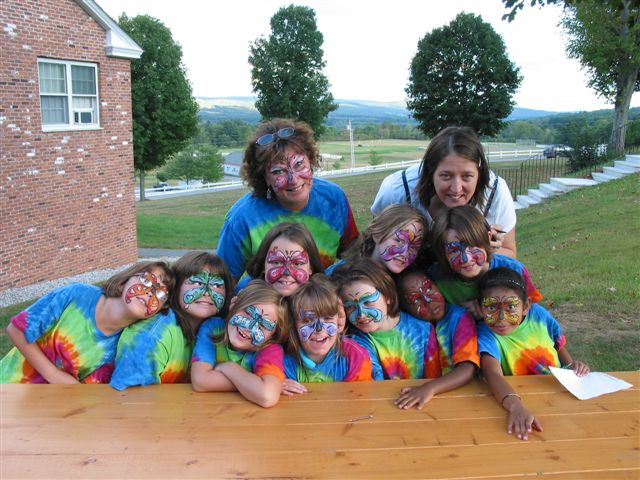 The folks at Kurn Hattin know that all parents want the best for their children. They also understand that families have times of transition, too—times when it isn't easy to provide everything a child needs at home. At these times when families need support, Kurn Hattin can help. With time and the right kind of support during challenging transitions, children and their families make amazing transformations … like monarch butterflies taking flight on a bright September day in Vermont. Kurn Hattin transforms the lives of children and their families forever.
Subscribe to this blog below and find out more about what's happening at this amazing place.