Vermont Arts Council Funds Artist in Residency at Kurn Hattin
Westminster, VT – Thanks to a grant from the Vermont Arts Council and the National Endowment for the Arts, Kurn Hattin Homes for Children hosted musical artist Todd Roach in a five-day Artist in Residency. Todd Roach is the founder and Executive Director of a performance space and production company called The Loft in Brattleboro and is an administrator at the Kindle Farm School. During the week-long residency, the students learned traditional percussion rhythms and their cultural contexts of the Middle East and North Africa. The students then created their own musical pieces based on what they had learned. The drumming and Todd's skills as an artist and teacher, had a very positive effect on the students. The rhythms they created were both powerful and soothing. In culmination, both the emerging and advanced drumming groups performed for the Kurn Hattin community and students from the Westminster Center School at the finale of Kurn Hattin's Diversity Week program.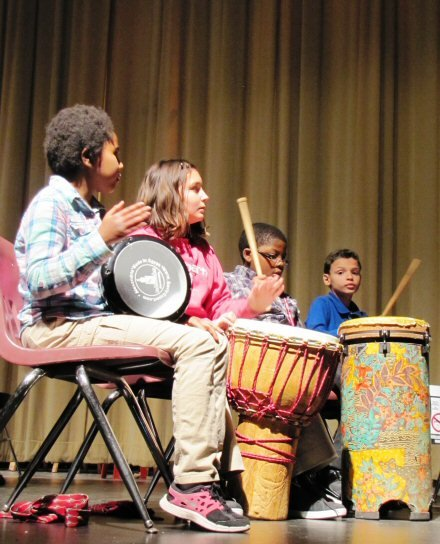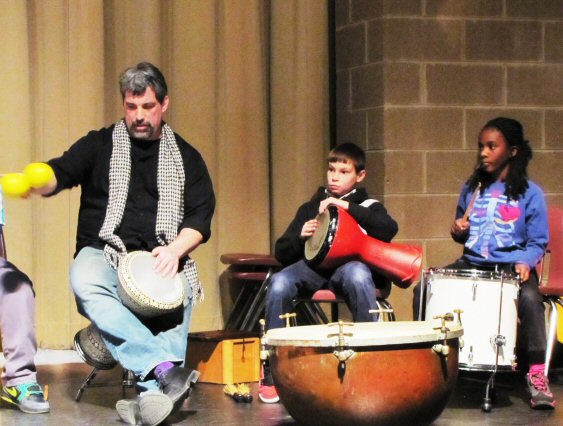 Photo caption: Pictured are Todd Roach and Kurn Hattin student drummers.