Walpole Native, Chrystal Longe, graduates from Kurn Hattin with high honors
WESTMINSTER, VT—Miss Chrystal Longe of Walpole, NH, graduated from Kurn Hattin Homes for Children on Saturday, June 7. Longe, a residential student at Kurn Hattin since 2011, finished her 8th grade year with a long list of achievements both academic and extracurricular. A regular on the high honor role, she finished the year at the top of her class, earning the title of class salutatorian. During her time at Kurn Hattin, Longe excelled in the music program, playing the clarinet in the school's marching band and jazz ensemble, as well as being a regular soloist in the award-winning Kurn Hattin select choir. As a result, she was chosen as this year's winner of the annual Kurn Hattin Choir Award for outstanding vocal performance. Longe is currently looking forward to beginning her freshman year of high school in September, 2014 at Green Mountain High School in Chester, VT. Her long-term goals include attending the United States Military Academy, advocating for the rights of women to become Navy S.E.A.L.s, and then becoming one herself.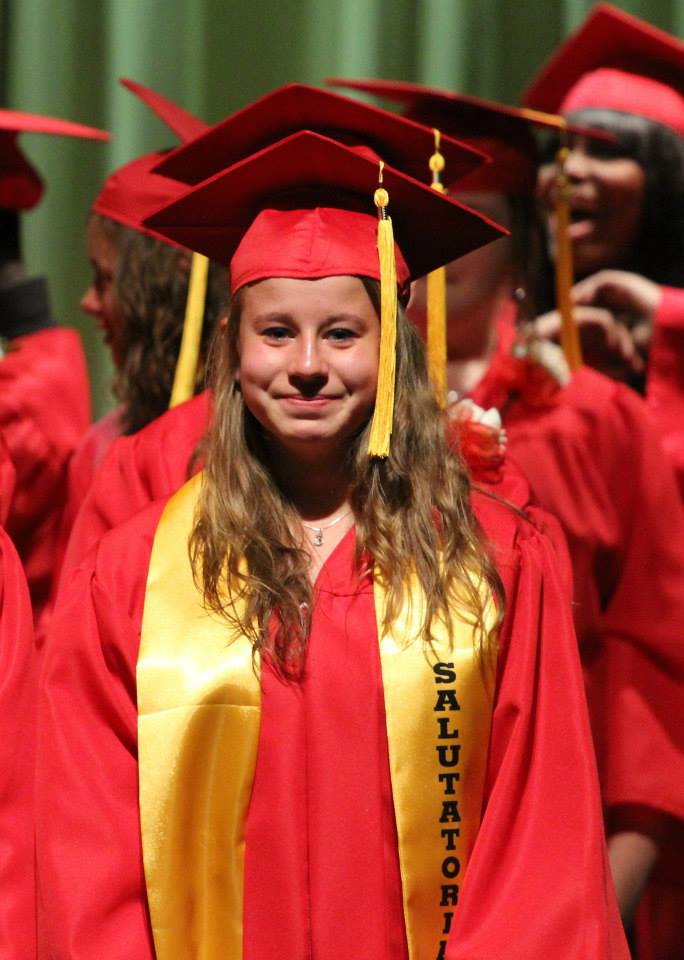 As class salutatorian, Longe addressed Kurn Hattin staff, students and family members in a speech during Saturday's commencement ceremony, telling them "I have come a long way since I first arrived at Kurn Hattin. I came from living with my deaf mother in poverty, with no father for support, to living with 12 girls, who I now consider my sisters here at Kurn Hattin. I felt like I was broken and needed fixing. I came here and realized that I had meaning in life, and that I needed to repair things to have the life I wanted. I still have all the cracks, and they'll always be there, but they've helped me become the stronger person I am today."
Established in 1894, Kurn Hattin Homes for Children in Westminster, Vermont is a charitable, year-round home and school for boys and girls, ages 5-15, who are affected by tragedy and social or economic hardship. Kurn Hattin Homes transforms the lives of children and their families forever.