Winter Activities Awards at Kurn Hattin Homes
The Kurn Hattin Homes children are active playing sports, working with the horses, and trying new activities all across the campus. The wintertime is no exception; the children spend their time after school in extracurricular activities. The programs offered give not only a time to exercise and play, but also an opportunity to build teamwork skills, develop personal resilience, and practice time management.
On February 13th, a Winter Activities Awards Night was held to recognize the children who commit to sports, the horse program, and activities on the campus. Recognition was given to the Co-Ed 3-4 Basketball team coached by Houseparent Ginger Cook, the Boys 5-6 Basketball team coached by Houseparent Clint Plante, the Girls 5-6 Basketball team coached by Houseparent Meranda Chandler, the Boys 7-8 Basketball team coached by Jamie Dansereau, Jr., the Girls 7-8 Basketball team coached by Maintenance staff member Ron Whitcomb, the Winter Horse Program led by Therapeutic Horse Program Instructor Sara Stine, and the afterschool yoga group led by Executive Assistant Sonja Carey.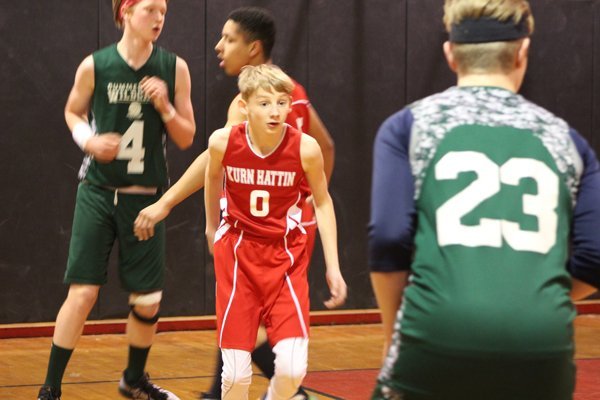 Photo Caption: Kurn Hattin Homes for Children held the annual Winter Activities Awards Night on February 13th to acknowledge all the children who participated in sports and recreational activities this winter. Pictured is Boys 7-8 Basketball player TJ Daniels.