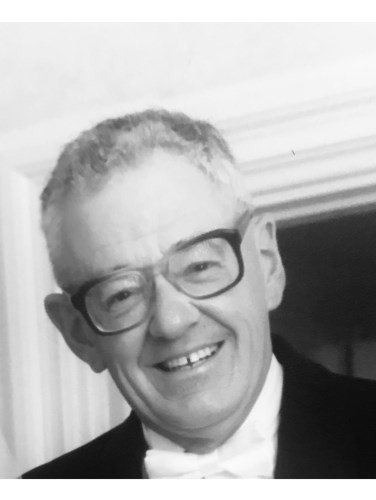 A transformative $1.2 million bequest in 2021 from the estate of John A. Hubbard of Walpole, New Hampshire has provided Kurn Hattin Homes with the means to realize a broad array of campus dreams. Kurn Hattin Homes is a year-round, charitable, residential and educational program serving children, ages 5-15, from throughout the Northeast from families dealing with difficult circumstances. Intended by John A. Hubbard to help with operational and programmatic needs at Kurn Hattin Homes, this bequest embodies John's deep affection for the Homes and his intimate understanding of the needs of Kurn Hattin Homes' children.
A SmartLab, one of the main components purchased with the generous bequest, is essentially a STEAM (Science, Technology, Engineering, Art, Math) classroom, developed by Creative Learning Systems out of Colorado. This lab facility, the first SmartLab in the New England area, is fully functional inside the new John A. & Carol A. Hubbard Technology Center, which was dedicated this September.
The SmartLab is facilitated by Ben Weiner, who was hired specifically to help students navigate this unique learning environment. The lab includes hundreds of learning kits, hardware and software, furniture, complete curricular guidance, and a digital supplemental curriculum that provides a student-led approach to project-based learning, much of it cross-curricular. It is a hands-on, problem-solving, student-directed learning program designed to prepare students for tomorrow's world using ISTE (International Society for Technology in Education) standards, giving them tools to make decisions, design and solve problems, and manage complex tasks in product-creation learning.
Topics include robotics, structural engineering, digital arts, 3D modeling and printing, computer programming, sensors and data science, and puzzles and games, all with an emphasis on critical thinking. Just as each SmartLab is designed to fit each school environment, activities are tailored for each student's skill level.
"The best way (to teach the SmartLab curriculum) is to have them get interested in something and then come to me with questions. Instead of giving them the answer, I ask them, 'What three things have you tried? Which three of your peers have you asked?' They also have to show evidence of learning and document everything. The emphasis is on how hard they work and the quality of learning along the way. That's what their grade is based on. If they guide their own learning they'll go much, much further."
The SmartLab aligns with what were John A. Hubbard's values, according to his daughter, Susan Hubbard Johnson of Walpole.
While her father, who passed away last year at age 93, didn't talk much about the organizations he supported during his lifetime, she said a theme in his philanthropy emerged. "Education, children and the environment," she said. "Those were his interests."
Upon graduating from the University of New Hampshire's College of Life Sciences and Agriculture in 1950 with a degree in poultry science, John joined the family company, Hubbard Farms, where he became hatchery manager in 1962, working until August 1975. By 1974, when the business was acquired by pharmaceutical giant Merck & Co., he retired and embarked on what the family called his second career in community service. His "pay" for this second career came in the form of gratitude from the generations of New Hampshire's neediest children; the students, faculty, and staff of his UNH alma mater; and the residents of communities around the state who benefitted from his philanthropy over many decades.
Susan Johnson's grandfather, Austin Hubbard; and his two uncles, Leslie and Oliver Hubbard, were also graduates of UNH, and together, to this day, are the university's greatest benefactors. They were also very involved with Kurn Hattin Homes for Children, which Johnson said initially set her father on that path.
At Kurn Hattin Homes he was an incorporator, trustee, president of the board, and trustee emeritus. He and his wife, Carol, were recipients of the Charles A. Dickinson Award for their dedication to Kurn Hattin Homes. He also served as chair of the annual golf tournament committee for more than 15 years.
"Dad really enjoyed working with Kurn Hattin; it was one of the biggest parts of his life," she said. After attending open house events and holiday concerts with her parents, followed by meals with the children and staff, Johnson's interest in being involved with Kurn Hattin Homes quickly followed. Her husband, Peter, and their daughter, Rachel, also continue to carry on this legacy.
The Hubbard bequest will also fund a project to help renovate Kurn Hattin's Higbie Auditorium, along with other benefactors, including installation of new stage curtains and a new WiFi sound array and enhanced lighting system that both can be controlled from anywhere in the room, said Adam Hallock, director of maintenance and grounds. The new system has technology that will offer the ability to project theater backdrops onto a screen. That project is slated for completion by mid-December 2022.
Completed work also aided by funding from the Hubbard gift includes a reinstall of the Wheeler Gymnasium floor and the addition of LED lighting, as well as storm cleanup of downed trees in a stream on-campus.
Another likely project in consideration for the bequest funding is the buyout of a solar field on campus from the Whitney Blake Company that leases property from Kurn Hattin Homes for a solar field installation and provides electricity credits to Kurn Hattin homes from the field.
"(The purchase of the solar field) would release us from electrical payments going forward," said Stephen Harrison, Kurn Hattin Homes' executive director, adding it would be a five to six-year payback. "It's a good opportunity for us to go solar. We wouldn't have to rely on oil so much, because we'd be generating our own electricity."
Ownership of the solar field would be a significant part of "greening up" the campus, which is one of Kurn Hattin Homes' strategic goals. Other projects include installing mini-split heat pump technology in the residential cottages and electric vehicle charging stations.
Board president, Mark Bodin, commended the Hubbard family's past and continued support of Kurn Hattin Homes as well as the Walpole community and Monadnock Region. Bodin is also president of the Savings Bank of Walpole, of which John served on the board for 20 years.
Bodin recently added a community engagement position at the bank.
"Forty percent of our staff are on boards and many have an affinity for Kurn Hattin," he said. Recently, several staff members attended the annual "Adopt-a-Cottage" fundraising event, which initially drew Bodin's interest to Kurn Hattin Homes. "I went to a barbecue and met the young children," he said. "Our staff is all wanting to get back to Kurn Hattin and be involved with the kids again."
He is impressed with how the Hubbard estate funds have been utilized thus far.
"Kurn Hattin is really committed to using (the bequest) in the spirit the Hubbards always intended," said Bodin. "There's a commitment to use it to make the experience better and better for the generations of kids to come." ~ Nicole Colson, Independent Writer