Youth Choruses Gather for Kurn Hattin Choral Invitational and Food Shelf Benefit, March 18, 7PM
WESTMINSTER, VT | Kurn Hattin Homes for Children invites the public to attend its 23rd Annual Choral Invitational on Wednesday, March 18 at 7:00pm. This event is open to the public and serves as a food/fundraiser for Our Place food shelf in Bellows Falls, as well as a celebration of "Music in our Schools Month."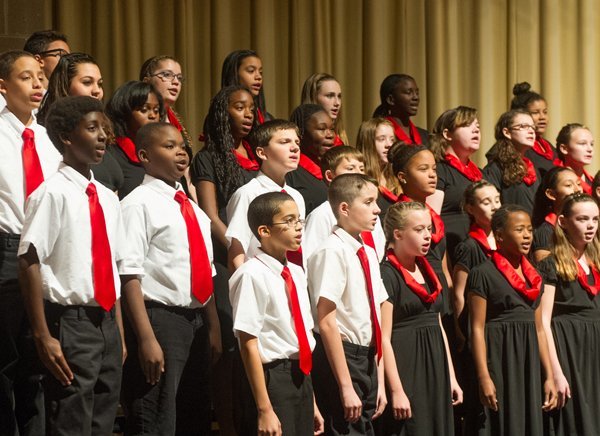 Click for high resolution image
This year's featured vocal ensembles include Leland & Gray Middle School Chorus and Leland & Gray Acapella Group, Townshend, VT; Kurn Hattin Homes for Children, Westminster, VT; St. Joseph's School, Keene, NH; and Walpole Middle School, Walpole, NH.
Kurn Hattin's Music Director, Lisa Bianconi, has organized the event since 1992 in order to bring area youth choruses together to perform and be inspired by one another. "The children really look forward to this, and the performances just get better every year. It's a chance to 'show their stuff' and give something back to the community at the same time."
Admission to the concert is a canned/dry good or cash donation for the food shelf at Our Place in Bellows Falls. The event takes place Wednesday, March 18 at 7:00pm in Higbie Auditorium in the Mayo Memorial Center at Kurn Hattin Homes for Children in Westminster, VT (www.kurnhattin.org). For more information, contact Lisa Bianconi at (802) 721-6931.
Established in 1894, Kurn Hattin Homes for Children in Westminster, Vermont is a charitable, year-round home and school for boys and girls, ages 5-15, who are affected by tragedy and social or economic hardship. Kurn Hattin Homes transforms the lives of children and their families forever. www.kurnhattin.org